This Post May Contain Affiliate Links
In compliance with the FTC guidelines, please assume that some of the links on these posts and site are affiliate links (Amazon or others) from which I receive a small compensation from sales of certain items.
As an Amazon Associate, I earn from qualifying purchases.
Anytime you see a link that looks like "astore.com, paid link, #ad, #CommissionsEarned or amazon.com,"… it can be assumed that it is an Amazon affiliate link.
Learn more
The Acoustik Attak Concept Guitar Picks
Personal Preference
When it comes to a guitarist's instrument setup, amps, peddles, string gauges and even the guitar itself all evoking a personal preference; nobody really thinks about guitar picks as part of that list.
You may think that a pick is just a pick…
Well, I am here to tell you that this accessory to a guitarist is as personal as a watch to a businessman or a purse to a woman's outfit.
When you think everything has been done before, you are introduced to innovations and designs that further push the boundaries of a flat guitar pick.
Different Approach To Picking
The concept of not using a conventional flat pick is not new, being that an electric guitar is so touch-sensitive; anything you use to pick a string changes the sound dramatically and can be personalized, with some players using coins or even just a fingerstyle approach.
Tap Here To Learn About Jeff Becks Guitar Style & His Right-Hand Approach
Coins As Plectrums
Billy Gibbons (ZZ Top) has been using a quarter or a peso to add to his distinctive sound for most of his playing career, along with Brian May (Queen), who has continuously used a Sixpence.
May explains…
"I wanted more hardness in the pick, and the more rigid it is, the more you feel what's happening at the string in your fingers. "
"I can even feel the serrations."
"I hold it loosely so that it can flex, and so you get all the flexibility, but it also gives you variation."
"I love that ability … it's a kind of consonant sound, you know?"
"So, in the end, I picked up a coin, and it was perfect; that's all I needed."
This became so part of his sound that the artist even minted sixpence coins for fans from 1993 to 2014,
Enter The Acoustik Attak Piks
Acoustik Attak has introduced new picks that can provide multiple strikes on a string, potentially providing a more considerable sonic variation.
This new design features different raised edges on the Tips or the entire pick itself, coming in 6 original variations, and as of 2022 & 2023, are continuing to add more designs to their lineup. (More on this later.)
The desired result of this innovative approach is that you get a series of different sound dynamics when striking the string.
The owners of this new Company realized that the standard flat picks, no matter how heavy, medium or light, were all still flat.
Why Are These Different?
History Of Accoustik Attak
Created by Mark Labbe, a bassist from Connecticut who works as the Company's Chief Product and Technology Officer, and Michael DiPietro, a guitarist from New York who is Chairman & CEO.
These musicians found that the traditional flat picks were still lagging in approach, so after extensive research, they decided to create a new brand of guitar and bass picks to give rise to this new Company.
By combining Engineering and Creativity, the Duo created the first prototype in 2019, using a 3D Printer, looking to see if their vision for this concept of guitar and bass picks would work… and it did.
From these prototypes, the complexity of the designs also evolved.
Unlike standard flat guitar picks, Acoustik Attak Piks feature patented sets of ridges, bumps, diamonds and other designs on both sides of the Tip or striking zones.
The new picks enable multiple strikes from one string strum, regardless of string gauges.
The multiple strikes or striking of a string numerous times per pass resulted in enhanced harmonics/sonic waves and tones never heard of previously.
Working in collaboration with the new company owners, the Grammy Award Producer /Sound Engineer Jason Mariani of Carbonit Sounds Studios explains…
"Attak Piks brighten the sound of a guitar or bass without having to go through an equalizer."
"It's such a cool and straightforward design that it's surprising no one thought of it before."
The new pick designs have teardrop shapes, with some sporting the Company's raised logo in the moulding, allowing for branding and extra grip, as opposed to a regular glossy flat pick that can slip out of your grasp if playing and sweating.
These picks enhance midrange frequencies between 1-5 K, adding attack and percussiveness to the sound.
This small attention to detail adds to the end-user experience.
2020 & Beyond
This new Company will not be stopping here. The Research and Development team will continue introducing more innovations to the market and expanding their arsenal into the future.
Let's look at the existing lineup.
Attak & Ambush
The first pick line introduced by the Company's Duo was the Attak and Ambush designs in July 2020. (See Image)
Attak
This Attak pick features 3 rows of pyramid-shaped ridges on its Tip and both sides.
If you want a brighter, fuller sound for rhythm playing, the impact of each strum will enhance the mid and high mid frequencies, almost like 12-string harmonics on your 6-string acoustic guitar.
The Attak has small diamond structures set into 3 rows. Depending on your angle, these shapes can strike the strings more independently, producing a fuller sound, with the Company saying…
"It provides clarity and less string noise, especially within mids and highs, ideal for lead guitarists."
Ambush
The Ambush features five staircase ridges on both sides of its Tip.
It has ramped structures similar to the Attak, providing the same benefits, but is set into a V shape. The shapes here are slightly more aggressive and create a slightly sharper sound.
This new plectrum design will give you more impact, enhancing harmonics and producing a heavier or fuller sound.
The Company claims that it can…
"Enhance upper-midrange harmonics, distortion, percussive effects and thickened upper-midrange frequencies, especially for rhythm guitarists or bassists."
Specs For The Attak & Ambush
Weight – 25g
Material-  Nylon
Pick Color – Red
Pick Gauge – 2.3 mm Tip Structure | 1.3mm Grip | 0.6 mm Base
Pick Dimensions – 25mm Width and 36mm Length
Video On The Attak & Ambush Pick Designs
The Blade
The Blade and Blade II models continue to follow the original designs of the Attak and Ambush but with different patterns on the Tips.
The Blade has horizontal full-width ramped ridges on the Tip (both sides) and more flex with the closest feel to a standard pick while adding volume and multi-strike design. (See Image below)
Blade's tip ridges produce a compressed sound on individual notes, enhancing the mid-range of frequencies.
This design also compresses sound when picking and provides more clarity when using different effects.
The Semi-Flex and the broader top allow for better Strumming and picking techniques, and the Company claims that it…
"Mitigates some of the muddiness of excess string resonance in the lower frequency ranges."
Specs For The Blade
Weight- 25g
Material- Nylon
Pick Color- Yellow
Pick Gauge – 0.6mm base | 1.8mm Tip structure | 1.3 mm Grip
Pick Dimensions – 26mm width | 35mm Length
Blade II
Like the Blade, The Blade II top design is still good for strumming, but being less flexible will give you more definition and control/faster attack, resulting in more clarity and precision. (See Below Image)
With less flex, you can play harder, brighten up lows and mids, and have more raised areas for pick grip.
Specs For The Blade II
Weight- 25g
Material– Nylon
Pick Color– Orange
Pick Gauge – 0.8mm Base| 2.0mm Tip Structure | 1.3 mm Grip
Pick Dimensions – 26mm Width | 35mm Length
The Surge
The Surge design is slightly different, with multiple rows of raised finite cones across the pick.
This result gives you an excellent grip and tones that growl, which is great for music styles that need that extra edge or is heavy. (See Image)
This design allows for a better attack of each note and produces an upper frequency, giving you more clarity with the shape; the design is also suitable for strumming.
Surge Pik Specs
Weight– 25g
Material- Nylon
Pick Color– Green
Pick Gauge – 1.5 mm base | 2mm tip structure | 2mm Grip
Pick Dimensions – 26mm Width | 32mm Length
Attack Pik Stealth
The Stealth designs have an effective ergonomic thumb area for maximum finger grip, giving you more comfort and cleaning up your frequency lows or mids.
This mathematically engineered curved-bevel Tip Ergonomic pick is also suitable for strumming and gliding across strings with consistent control. (See Below Image)
Specs For The Stealth
Weight- 0.5g
Material-Nylon/Carbon Fiber Mix- For Durability   
Pick Color– Black
Pick Gauge  – 2mm Thickness| Curved Bevel tip | Recessed Grip
Pick Dimensions – Width 23mm | 29mm Length
New for 2022
Stealth 2.0 RGD
Reinforced Tips
The release of the NEW STEALTH 2.0 RGD looks the same as the original, with the same Specs but a longer tip life and more rigidity, using their own Proprietary Strengthening Properties. (See Image)
Specs On The Stealth 2.0 RGD
Weight– 0.5g
Material – Nylon/Carbon Fiber Mix/Attak Pik Proprietary Strengthening Blend 
Pick Color – Black
Pick Gauge – 2mm (1mm at indentation)
Pick Dimensions – 23mm Width | 29 mm Length
FNG & XL
The Stealth FNG comes new for 2022 and follows its black predecessor but in white. (See Image)
Specs For The Stealth FNG
Weight – 0.5g 
Material – Nylon/Carbon Fiber Mix 
Colour – White
Pick Gauge – 2mm Thickness | Recessed grip
Pick Dimensions – 23mm Width | 29mm Length
XL
The new XL is a smaller version of the original Stealth but with the same design and materials.
Stealth XL 2.0 RGD
The STEALTH XL 2.0 RGD again has the same design features as the original, adding a reinforced tip and more rigidity, and it offers a Luminescent version. (See Image)
Specs For The XL 2.0 RGD
Weight – 1g 
Material – Nylon/ Carbon Fiber Mix/ AttakPik Proprietary Strengthening Blend
Pick Color – Gray and Luminescent (glow-in-the-dark)
Pick Gauge – 2mm (1mm at Recessed grip)
Pick Dimensions – 23mm Width | 32 mm Length
The Radium
Another version of the famous Stealth is the Radium, which is the same as the new Stealth 2.0 RGD and the XL 2.0 RGD, and it also Glows In The Dark.
Specs for the Radium
Weight – 0.5g 
Material – Nylon/ Carbon Fiber Mix/ Attak Pik Proprietary Strengthening Blend
Pick Color – Luminescent 
Pick Gauge – 2mm (1mm at Recess)
Pick Dimensions – 23mm Width | 29 mm Length
Carbon Fibre Mix
The Stealth/FNG, XL & Radium are the only picks in the Company's arsenal made from a Nylon/Carbon Fibre Mix for extra playability.
Want To Know More About The Benefits Of Carbon Fibre? Tap Here
The Juggernaut
This new Juggernaut pik from Acoustik Attak has a similar thumb inset concave center with a 12-node matrix surface as the Stealth but a 1 mm Step Down Design on the Tip. (See Image)
The Juggernaut is designed to give you warmer, purer tones when used gently and an added bite when going harder. Like the Stealth, it comes with an ergonomic concave grip for control and comfort when playing, but it will sit a bit bigger in between your fingers and is a little thicker.
Specs For The Juggernaut
Material– Nylon
Pick Color– Purple
Pick Gauge – 3mm Thickness| Step Design Tip | Recessed Grip
Pick Dimensions – 28mm Width |35mm Length
The Viper
With the Tri-shape and Triangle structure, you can play any of the 3 sides, providing a brighter tone but with a smaller pick solid feel.
Specs For The Viper
Weight – 25g
Material – Nylon
Pick Color – Azure Blue
Pick Gauge  – 1.4 mm Thickness
Pick Dimension – 32mm Width | 35mm Length 
New For 2023
The Blade X
A new Hybrid pick made from the Stealth XL and Original Blade design comes with the grip and ergonomics of the Stealth but with the revised version of the original Blade tip.
The original Blade above the ridges is a more flimsy material; with the new design, increased Thickness and rigidity, you will get more of the Stealth feel in your hands.
With the revised Tip of the X, the ridges will give you a sonic effect similar to the original Blade design, but if you do not wish to have the strings make contact with the ridges, the new flat Tip gives you the feel of a flat pick. (See Image)
Weight – 1.5g
Material– Nylon
Pick Color-Yellow
Pick Gauge – 3mm  Thickness | Recessed Grip
Pick Dimensions – 28mm Width |36mm Length 
Devin Townsend's EarthTone Tripick
Working in a Joint Venture with Musician Devin Townsend, Acoustik Attak has produced the EarthTone Tripick with one side featuring a serrated edge for a grittier effect on the strings. (See Image)
Specs For The EarthTone Tripick
Material– Nylon Mix
Pick Color– Earthtone
Pick Gauge – 1mm Thickness (+0.2mm raised grip)
Pick Dimensions – 34mm Width | 32mm Length
Stealth III
This next-gen version of the Stealth is smaller than the original. Still, it provides the same Curved-bevel tip structure for control and increased pick precision for easy glide across the strings, producing a darker tone than the originals.
Some of the redesigns are the concave grip and added raised nodes, and the Shaved top point increases hand comfort along with its GITD agent in all colour variants. (See Image)
Specs For The Stealth III
Weight – 0.5g
Material– Nylon/Carbon Fiber Mix
Pick Color– Clear or Grayish/Blue (Both GLOW in the dark)
Pick Gauge – 2.4 mm less center indentation of 0.6mm 
Pick Dimensions – 27 mm long / 21 mm wide
Wear Tear & Strings
Outside of loss, the Nylon/Carbon Fiber Mix materials make for a sturdy tool, so even as the pick starts to wear, it is not expected to lose the effectiveness of sound or play.
Also, no excess pulling or drag on the strings that could lead to over-string breakage.
More New Designs For 2023
The Company is not slowing down with the injection of ideas and concepts; they have also gone forward with Custom Printed Picks on the White Stealth and GITD Radium to make them even more attractive.
If you are not wanting to Custom Print your own picks, they have limited edition 'Art Pick" designs on the same White Stealth and Radium templates.
FAQ
Video On The Stealth Compared To The Jazz III
Final Thoughts
My favourite picks are the Stealth, Surge and Blade X, for these 3 have an individual tone that can be identified immediately against the flat pick sound.
I have been a "Teardrop" player for over 4 decades and love the closeness, control and dynamics you get from this 1.0mm style of pick (middle pick in Image) and have tried a lot of different plectrums from 1-cent to 25-cent pieces.
The Jazz III (The first pick in the above Image) gives you that grip area similar to the Surge and can give you some tremendous tonal sounds that are great for gripping and accentuating notes just by turning the pick around in your fingers., but unlike the Dunlop Teardrop, the Jazz III cannot be used for everything.
My Dream Pik Combo
The closest pick to the Teardrop I use is the Stealth XL, and it works well, but I would like to see a union of both the  Stealth XL and Surge in a small Teardrop shape.
The Surge Texture on a Teardrop Stealth pick would get that dynamic effect when you want it and still have the blazing speed ability and freedom when you do not.
The Blade X is also an excellent working pick for dynamic solo playing, but it's a bit too big.
Also, I will get a custom GITD Radium pick done with our Gstring logo in the future.
Should You Add This To Your Arsenal?
I like that there is innovation in this area of the instruments toolbox, and anything that can bring new growth to the sonic landscape is excellent.
Price-wise, the attakpiks are doable, with packs starting at $9.99, and I look forward to seeing some of the new concepts as they roll out more.
My initial reaction was to try them, at least.
Also, based on your playing and right hand, these designs could take some getting used to and slow you down, especially for lead playing; some of these picks cannot work for techniques you use a flat pick for.
The multiple-strike design picks are very practical and comfortable regarding strumming.
But for sure, these designs give you a more varied sound than a flat pick. And how you can hear this for yourself is by using a standard flat pick alongside one of these new designs; it is pretty apparent.
But for some guitarists, the personal feel of a pick and the strings is greater than the extra cool sounds you get from a new plectrum.
So, the more variations they can provide, the more musicians will jump on board.
I believe this Company will continue to listen to its audience, continue with the R&D, and create a product that will capture a good portion of this market.
Did You Like This Article
Check out my Guitar Shop Post on The Soundbrenner Core Metronome Smart Watch
Also…
Leave your comments in the section below if you would like me to discuss topics in Guitar Shop or review a favourite Axe.
As always, stay the course and keep playing.
Feature image courtesy of guitargirlmag.com
Feature images of Smaller Attak pik courtesy of attakpik.com
Acoustik Attak Guitar Picks
$10.99
Increased Tonal & Sonic Variance
8.0/10
Good Ergonomics For Holding Of The Picks
8.0/10
Different Designs To Choose From
8.0/10
Can Purchase In Different Batches
7.5/10
Pros
Sonic Variance
Good Ergonomics
Different Designs
Good Pricing
Cons
Some Designs Need To Be Smaller
Cross Over Designs Needed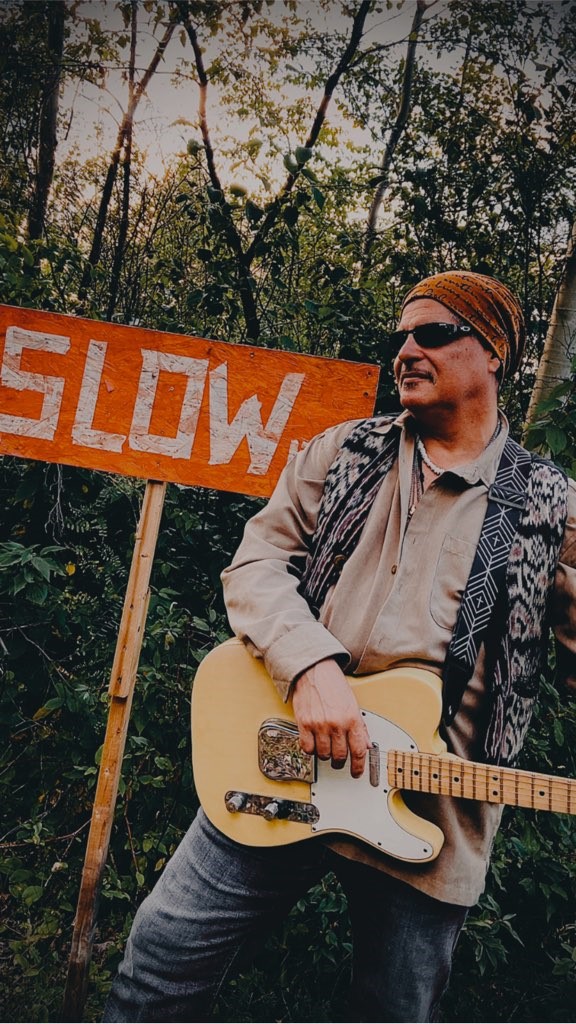 Starting A Journey At 7 Years Of Age, The Love For The Guitar Only Became Stronger Going Into My Teens. This Leading To An Exciting Time Of Teaching, Performing, And Recording. Join Me Now As We Can Bring The Love Of This Instrument To Other Musicians Globally.