This Post May Contain Affiliate Links
In compliance with the FTC guidelines, please assume that some of the links on these posts and site are affiliate links from which I receive a small compensation from sales of certain items.
Learn more
Types Of Guitar Bridges For Your Electric
First Electric Guitar & Bridge Design
Created in 1950, after researching and developing between 1932 – 1949, Leo Fender and his artisans started the whole solid-body with bolt-on neck designs, ultimately impacting the future of electric guitars in the marketplace.
The string-through design is one of four basic bridge designs with strings doubled on the three adjustable saddles. (See image)
This is a feature where all the strings are mounted on the bridge and nut, but where the strings are laced through holes on the back of the body called Ferrules or Eyelets; circular rings made from metal to run strings through the guitar body and across the saddles.
Many believe this design improves a guitar's sonic sustain and resonance.
The other different types of electric guitar bridges fall into categories off…
Stop tail
Trapeze or 
Vibrato
The Telecaster design would become the world's first mass-produced and commercially successful solid-body electric guitar, and the bridge design is still being used today.
Despite how well some stock guitars are made, the market for custom instruments has grown.
Customizing Your Instrument
Many guitar players will be inspired to upgrade their guitar's stock hardware. The reasons behind this differ for every musician, although it is frequently related to tone, feel, or preference.
Although most common upgrades are pickups and design features, bridges are a piece of hardware players look to improve on or personalize their instruments.
Bridge Choice
The first step is to figure out which bridge you already have on your guitar, what you want to accomplish with the upgrade, and which brand you want to replace the older part with.
Be it Gibson, Epiphone, and other imported guitars (i.e. Tokai, Ibanez, Burny, etc.) all have slightly different bridge measurements, requiring different parts. You will have to do some homework to find suitable replacements.
Read the following guide to each component and discover what matches your instrument before settling on a bridge.
Bridge And Saddles
Because each bridge type has different spacing, dimensions, and post-mounting, many of these parts are not interchangeable.
Three Categories Of Bridges And How They Differ
ABRH Bridge – If you have an authentic Gibson guitar from the Historic Collection with 6-32 posts, Custom Shop, or an original antique model, the ABRH is the bridge for you. (See image)
ABRN Bridge – If your USA Gibson has a Nashville-style bridge (found in most non-custom shops and current Gibsons or Heritage Guitars with Schaller bridges), the ABRN is the ideal substitute. It can also be used on imported models with conversion bushings. (See Image)
ABRM Bridge -This bridge is a direct replacement for all foreign guitars' with 4mm bridge post types not made in the United States, Ie The Epiphone, Tokai, Ibanez, and other import guitars. 
The ABRM will improve the tone of any die-cast, zinc-made-bridged imported guitar. (See Image)
The ABR series includes flat-top replaceable saddles for 100 % mechanical contact, with various finish options, and is possibly the most vintage correct replacement bridge available.
It is important to note that parts in the United States are measured in inches, while import guitars are measured in millimetres. This is crucial to remember to get the right parts for your instrument.
Tone-Lock
Alternatively, you can choose from the Tone-Lock range of bridge replacements. The Tone-Lock collection contains patented "No Gap" technology and the same sizing options as the ABR collection.
The Tone-Lock secures the bridge to the body, enhancing stability and allowing more vibrations to resonate through the instrument for longer sustain.
Like the ABR Line, the Tone-Lock bridge collection can be used on…
Gibson Custom Shop, Vintage, Historic Models

Import Models

Gibson Guitars with Nashville Bridges, Epiphone, Tokai, Burny etc.
Studs For Conversion Bridges
You can use conversion bridge studs to convert your import model to match a USA-style bridge (such as the  ABRM or Tone-Lock bridge). These studs are simple to install and, in the case of the ESWKIT, require no changes to your current setup.
ESWKIT – This Guitar bridge stud set will fit into your existing import guitar bushings, allowing you to utilize USA-style bridges without modifying your body. It's a straightforward "remove and replace" solution.
E-Sert – The E-Sert range removes the tone-robbing non-steel bushings that come standard on most import guitars. They are using ABR and Tone-Lock model bridges with these bridge mounting posts.
The E-Sert studs include one pair of steel studs and a thumbwheel for action adjustment. The posts attached to the bushings will transfer the most vibrations into the instrument and boost the guitar's sustain.
The E-Sert installation instructions are in video format on the FaberUSA.com website's "Help" section.
Along with  Information on the Wraptonate tailpiece, which is a fully inntonatable wraparound bridge.
Electric Guitar Bridge Material
Depending on your original hardware, guitar tailpiece parts come in various configurations and metals.
Most guitars come with chrome or gold-plated tailpieces, often die-cast from zinc or other comparable metals.
Zinc is a metal that does not react well with guitar strings, robbing your instrument of some of its hard-earned tones.
Aluminum is used to make parts for Gibson or Epiphone guitars. They're light (about 1/3 the weight of a zinc cast tailpiece) and distribute vibration differently, resulting in a woodier original tone.
For More On Electric Guitar Bridges, Watch Video
Did You Like This Article?
Guest Post was written and submitted by Kate Brownell
Kate Brownell is an English graduate and avid reader. She possesses a keen interest in Music and Health related subjects. Her thoughts and knowledge are expressed in writing. She has been contributing to various websites like Ezinestack and TheAussieway.
We appreciate her contribution to our community.
If you want to write for G String Guitars, follow the link to Guest Post Guidelines.
Featured image courtesy of  obBilder from Pixabay
Image of Fender Telecaster courtesy of  Patrim from Pixabay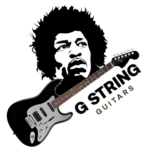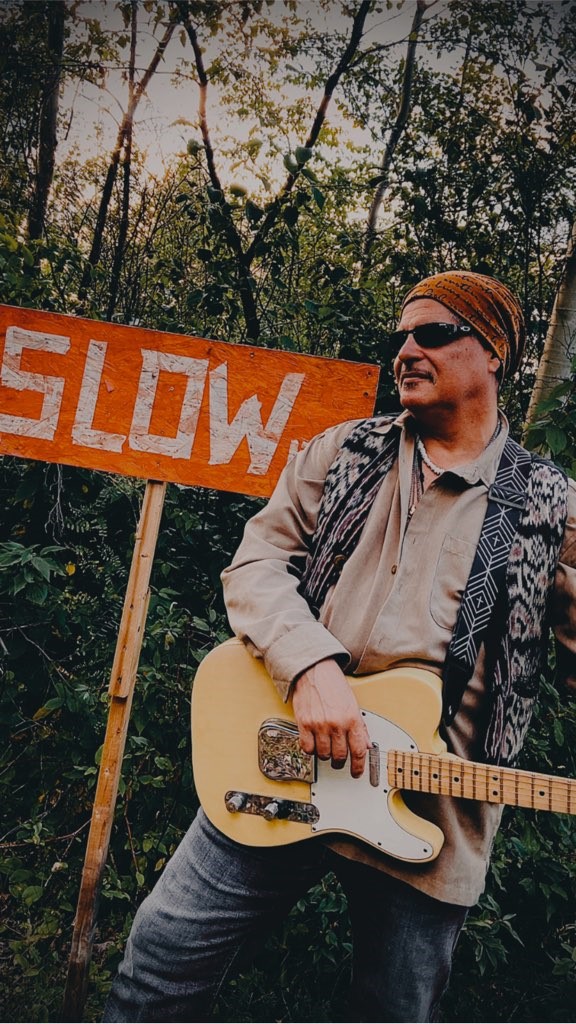 Starting A Journey At 7 Years Of Age, The Love For The Guitar Only Became Stronger Going Into My Teens. This Leading To An Exciting Time Of Teaching, Performing, And Recording. Join Me Now As We Can Bring The Love Of This Instrument To Other Musicians Globally.