This Post May Contain Affiliate Links
In compliance with the FTC guidelines, please assume that some of the links on these posts and site are affiliate links (Amazon or others) from which I receive a small compensation from sales of certain items.
As an Amazon Associate, I earn from qualifying purchases.
Anytime you see a link that looks like "astore.com, paid link, #ad, #CommissionsEarned or amazon.com,"… it can be assumed that it is an Amazon affiliate link.
Learn more
The Washburn Parallaxe 
Washburn is an American manufacturer of string instruments established in 1883 in Chicago, Illinois.
Along with repairing and manufacturing instruments for other retailers and distributors under various house brands, the Company created a line of fretted instruments under the "George Washburn" name, making …
Guitars, Mandolins
Banjos and Ukuleles.
By 1898 Washburn Guitars had a line of 28 models, and the Company continued to change designs to accommodate their growing demands along with the need to outsource the construction of some models; and by 1892, the Company dominated the domestic string instrument marketplace.
Dreadnoughts were a name given to prominent larger body guitars in the early 1900s, a metaphor for the extra size and named after a British Battleship, the HMS Dreadnought from WW1.
Competition & Decline
By the 1920s, the guitar portion of the business was sold to Tonk Brothers. In 1928, Tonk Brothers purchased a massive factory with Jr Stewart Company only to go bankrupt in 1930 with the assets acquired by the Regal Musical Instrument Company only to reopen the Washburn factory and see it decline to nothing in 1940.
Resurrecting The Washburn Brand
Tom Beckman and his wife started a wholesale music business in Los Angeles named Beckmen Musical Instruments in 1972, and it was here that the Washburn brand was resurrected, only to change hands again in 1977 with Fretted Industries Inc, who acquired the Company and returned manufacturing back to Chicago.
In 1987, Fretted Industries Inc changed the company name to Washburn International, opening manufacturing in 1991 for instruments that were…
Higher-end
Had Shorter runs &
Creating One-offs as well as prototyping
This placed the Washburn brand among the top 3 Guitar manufacturers worldwide, behind Fender and Gibson.
First Electric Guitars By Washburn
From 1978-1984, Washburn had their first electric guitars called the Wing Series Models featuring innovative…
Push-pull split humbuckers
Brass hardware &
Neck-Through construction
As of 2017, production primarily shifted from Korea to factories in Indonesia and China.
Innovations
Washburn is no stranger to innovation, and going into the 20th century, the Guitar Company continues to lead with instruments, amplifiers, accessories and several licensed guitar construction features like the…
Buzz Feiten Tuning System or BFTS &
The Stephens Extended Cutaway or SEC design
The  Buzz Feiten Tuning System
It is a tuning system first used by Washburn in 1995 and became a standard on US Made Guitars, Basses and Imports.
The BFTS is a corrected tuning process using a compensated nut and saddle to minimize intonation problems created by western tuning.
The Stephen's Extended Cutaway
Developed by Luthier Stephen Davies in collaboration with Nuno Bettencourt, the SEC is an enhanced Bolt-On Neck Joint and cutaway with a "Heel-Less Design," allowing for easier unobstructed hand access to higher regions of the neck.
(See Image)
What Is A Bolt-On-Neck Construction
Bolt-On is identified by turning your instrument over and seeing a metal plate at the junction between the guitar body and neck. You generally have 4 screws to indicate where the two are bolted together.
(See Image)
Pros & Cons Of A Bolt-On Neck Construction
Pros
More common, cost-effective and accessible for the manufacturing and repair process
Easy to replace or customize with different fretboards on your guitar
Cons
It offers less sustain or resonance between the neck and the body
Because of the heel that is created, reaching higher frets can sometimes be more challenging to execute
Not the best looking
With the SEC design, the cons are minimized due to the removal of the "Heel " but still keeping the benefits of a Bolt-On Neck.
The Parallaxe can meet the demands of most rock shredders, ensuring performance, playability, and comfort, bringing you to a new level of playing.
Tech Specs
Body
Body Wood Material – Mahogany
Body Style– Single Cut Solid Body
Type- Electric Guitars
Hand Orientation – Right
Weight –5.04 kg
Model Number –PXL20EWH-D-U
Country of Origin- Indonesia but Imported from the US
Neck
Neck Wood – Mahogany
Fretboard Wood –Ebony
Neck Profile -"C" shape
Neck Construction- Set Neck  w/Stephens Extended Cutaway-inspired design
(See Image)
Fretboard Inlays– Split Pearl Blocks
22 Jumbo Frets

24.75″ Scale

Nut Material– Graphite
Nut Width – 43mm
Tuners –Black Locking Grover Exclusive 18:1
Buzz Feiten Tuning System
What Is A Set Neck or Set In Neck Construction
The Set In Neck is where the guitar neck is glued into place onto the body of the guitar. This method has been around for many years, for it is the standard practice for attaching necks onto acoustic guitars.
Is A Set Neck Better Than A Bolt -On One?
Pros
Set Neck guitars give your more sustain and resonance.
No heels, like with a bolt-on, provide a cleaner look.
Along with effortless playability in the higher regions of the fretboard without having to adjust your hand position.
Cons
Because of the construction design and material, the glue waiting time is greater than the bolt-on process affecting production and costs.
Also, it is not easily replaced if you experience neck issues that would need to be left to experience Luthiers.
While each neck construction design has pros and cons, to say whether one is better than the other must be up to the player.
Power Station Electronics & Hardware
Powerful Active EMG 81/85 Humbucking Pickups In A H/H Configuration
Active pickups have a higher output than passive pickups because they rely on a power source like a 9V battery; with this combination of EMG pickups, you are sure to get a full-power thick-heavy tone with a lot of variation.
The EMG81 Pickup on the Bridge: does its best work on high volume with overdrive, giving a sharp attack and incredible sustain, great for soloing.
The EMG85 Pickup on the Neck: provides a warmer and more natural tone, giving you a beefier low and fatter top end.
And when you back off the volume, the EMGs clean up surprisingly well.
Controls- 2 Volume / 1 Tone
Pickup Selector- 3-way toggle
Black Hardware
Bridge– Tune-O-Matic w/Sustain plate
How Do You Know If Pickups Are Active Or Passive?
The easiest way to tell is to check to see if there is a battery compartment.
Active pickups use 9V batteries, so if the guitar comes with a compartment, it is active.
(See image below)
Should You Get Active Pickups?
Pros
Active Pickups Give your more power in your sound and a more consistent tone than a passive pickup.
Cons
You cannot get sound with active pickups if the battery is out or spent, so staying on top of your battery's life is needed.
The Washburn Parallaxe PXL 20 On Video
Final Thoughts
Like any brand, Washburn offers a mix of higher and lower-quality guitars.
But even the lower-end instruments have good quality parts, making them better than most other instruments in their category.
I own and play a stripped-down version of this instrument, the PXL10EC Parallaxe Singlecut Carbon Black, it has the same power base w/Active EMG pickups and the same body, neck and fretboard, so I know how this guitar feels and plays.
I have had some intonation issues and volume and tone knobs that needed fixing, but the PXL10EC does not have the BFTS.
My other comment is that this Made-in-Indonesia instrument is a bit pricey. It usually goes for $849.00-$1515.90 USD or more.
Should You Get This For Your Collection?
I was a straight-off fan, with the lightweight, jumbo frets, tone and playability.
They say that when it comes to pickups, they find you, and this is true in my case; this guitar sold me on EMG Active pickups, and I have been a fan ever since.
With my music and recording, this guitar has exceeded expectations, for it is versatile enough to do more than just one genre but still fills a room when you need the power.
So YES, add one of these to your collection, but look around to see about getting the best price.
Did You Like This Article?
Check out my review of the Paul Stanley Washburn Signature Guitar
Also…
I would like to hear your comments in the section below, and if you would like me to review a favourite guitar, give me a request.
As always, stay the course and keep playing.
Image of guitar front and back courtesy of Amazon
Photo in CTA courtesy of Amazon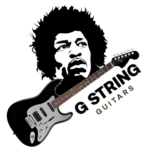 Washburn 6 String Solid-Body Electric Guitar, (PXL20EWH-D) In Gloss White
$2301.44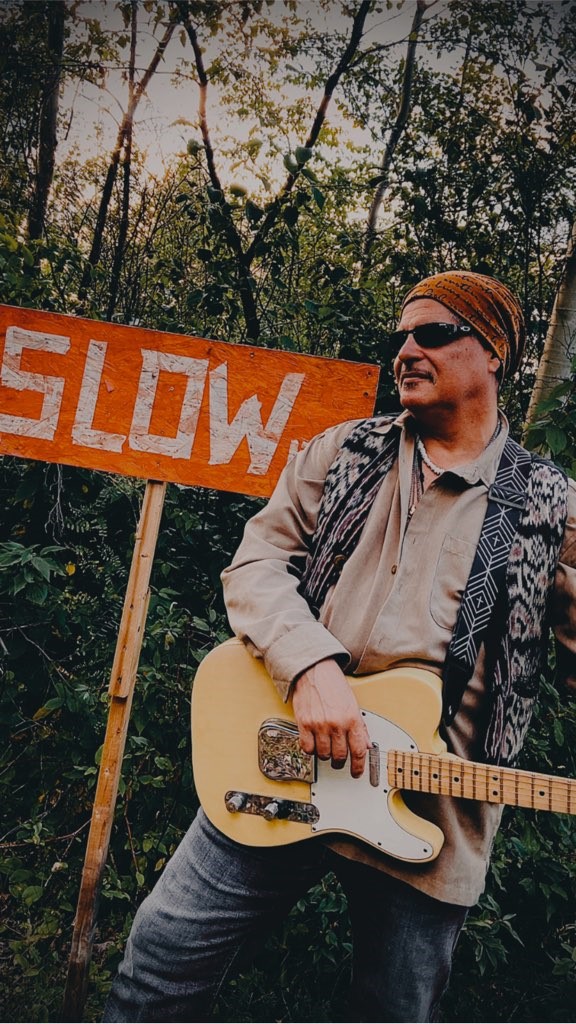 Starting A Journey At 7 Years Of Age, The Love For The Guitar Only Became Stronger Going Into My Teens. This Leading To An Exciting Time Of Teaching, Performing, And Recording. Join Me Now As We Can Bring The Love Of This Instrument To Other Musicians Globally.