This Post May Contain Affiliate Links
In compliance with the FTC guidelines, please assume that some of the links on these posts and site are affiliate links (Amazon or others) from which I receive a small compensation from sales of certain items.
As an Amazon Associate, I earn from qualifying purchases.
Anytime you see a link that looks like "astore.com, paid link, #ad, #CommissionsEarned or amazon.com,"… it can be assumed that it is an Amazon affiliate link.
Learn more
Power Up With The Yamaha Silent Guitar SLG 200s
Who is Yamaha
The Yamaha Company is a Japanese multinational corporation founded by Torakusu Yamaha in 1887, with leading manufacturing of PC products, audio/visual, home appliances, industrial robots and more.
The Yamaha Music Foundation
Started by the Yamaha Corporation in 1954 and established in 1966, the Yamaha Music Foundation was created by the Japanese Ministry of Education to promote musical education.
It was designed to enable the teachers and students to increase their musical knowledge, techniques, and competence and take their skills as far as the artists desired, from fundamentals to the professional stage.
Yamaha Instruments
In 1990 the company started the production of pianos, and in 1983 created its first commercially successful digital synthesizer, the DX7.
In the late 1990s, Yamaha released a series of portable battery-operated keyboards under the PSS and the PSR, which was proven successful and popular.
Company Accolades
The Music and Sound Retailer magazine in 2007 awarded Yamaha with "Keyboard of the Year" and "Product of the Year" for the YPG-625.
The logo still reflects the relationship between the company and the Keyboard in the trio of interlocking tuning forks to this day.
Yamaha has grown into the world's largest musical instrument manufacturer, including…
Drums, 1967
Brass and woodwind instruments 1965
Violins, violas, cellos &
Guitars 1942
5 Decades of Guitars
The company started building guitars in the early '40s, eventually opening up a factory dedicated exclusively to guitar construction, producing classical nylon string models sold by retailers in Japan through the 50s and '60s.
Celebrating over 50 years of being one of the instrument's predominant guitar manufacturers in the States and other countries, maintaining a substantial market share in the guitar niche, their guitars have attracted artists from all over and have sold in impressive numbers.
Beatlemania & Yamaha
With the world being infected with Beatlemania in the mid-'60s, guitars were being purchased more than ever.
In the US, domestic guitar companies struggled to meet the demand, especially in the middle-class budget sector with the wanting for affordable low-cost instruments, forcing the guitar companies to turn to Asian manufacturers to fill the supply.
This benefited Yamaha, for the company already had more than 2 decades of experience building guitars.
And in 1966, Yamaha sold their first export models, all consisting of classical and dreadnought models along with Electric and Bass guitars.
The materials, craftsmanship & playability of the company's guitars were noticeably better than most other budget priced instruments sold by other companies throughout the '60s & '70s, resulting in popularity in the beginner as well as experienced acoustic guitar market.
And in 1967, the company established a Custom Shop for high-end instruments and joint ventured with outside experts to collaborate on new designs and models.
Custom Shop For A Beatle
Ironically in the 80s, while on vacation in Japan, John Lennon ordered a new Country Jumbo CJ-52 guitar from Yamaha's Custom Shop.
The guitar featured an intricate dragon graphic on the body, a Chinese character for a dragon on the headstock, and a yin-yang symbol below the bridge, all done using Japanese Maki-e lacquer with gold and silver powder.
It remains the most expensive guitar built by the Yamaha custom shop.
(See Image)
Setting Up In America
In 1989, Yamaha opened a Guitar Development facility in North Hollywood, California, where the company created 2 highly successful series of guitars, the Weddington and the Pacifica, with the latter still in production today.
Constantly innovating with new concepts and designs, in 2003 and again in 2015 Yamaha introduced a radical new instrument…
The SLG Silent Guitar
200S & 200N Models
This instrument features a minimalist body design with a full-size neck, a right-hand playing surface no wider than the fingerboard, and a see-through guitar-shaped frame, giving you some new unique striking looks.
(See Image)
New Body Technology
Creating a body construction technology called Alternative Internal Resonance (AIR), introduced in 2005; the process places lightweight resonant tonewoods sandwiched between 2 external layers of hard tonewoods, resulting in structural integrity and minimum weight.
Along with a process where the structure of the wood is treated to enhance its sound transmission capabilities and responsiveness called Acoustic Resonance Enhancement (ARE) introduced in 2008.
The first Yamaha revolutionary niche-based guitars were nylon-string, with the re-release offering steel-string versions.
(See image)
The "Silent Guitar" offered a preamp /pickup SRT system to allow headphones to plug into the guitar directly for playing or practicing in silence, or a line out to amplify your instrument through an amplifier or PA for live performances, giving you a realistic electro-acoustic sound with a variety of functions without any feedback.
(Read on)
Tech Specs
Body
Full-Size body type– Ultraslim minimalist solid-body design w/single cutaway, allowing for complete access to the upper register of the neck, unlike traditional nylon string instruments.
Back & sides material – Maple and Rosewood laminate with AIR/ARE frame
Centre block -Solid Mahogany
Number of strings – 6 w/Steel string or Nylon string models
Body finish- Gloss
Finishes – Crimson Red Burst, Translucent Black, Natural, Tobacco Brown Sunburst.
Orientation- Right-handed
Weight – Between 4.62 & 11.99 pounds on selected models
Neck
Nut width -1 11/16″ (43mm)  for the 200S
Nut width – 1 31/32″ (50mm)  for the 200N
Neck profile – Slim and low-action setup
Fingerboard material– Rosewood for easy playability
Neck wood-Mahogany
Scale length- 25″ (634mm)
Based on Steel or Nylon models, the fretboard Width – is 43m – 55mm (1 11/16 – 2 5/32 inch).
Number of frets- 22 200S/19 200N
Neck finish– Satin
Sound Configuration
Crammed Into The Centre Block
A Side-mounted Yamaha preamp (SRT) – Giving you ultraquiet performance and studio-quality miked acoustic-guitar tone. (More on this later, and…)
An Under-saddle bridge Piezo Pickup – Allowing for more variation in the instrument's sound pallet.
(See Image)
What Is The Studio Response Technology
SRT Powered Preamp
This digital sound technology is used to recreate an acoustic guitar body's resonance without the acoustic guitar body, modelling the tones of a high-end Yamaha acoustic in a recording studio environment.
The technology blends an in-studio-miked acoustic tone, reproducing the resonance and ambience of the acoustic guitar sound to its natural sustain.
They are freeing players not to have to deal with complicated procedures involved in the mic process of an acoustic guitar when recording at home, studio or live.
SRT Controls
In Order From Left To Right
Battery compartment for 2 AA batteries
On/Off Power
Onboard tuner- A built-in precision chromatic tuner.
Piezo pickup/Mic controls
Preamp EQ– 2-band-treble and bass EQ
AUX input controls– Allow you to adjust & play along with music from your devices
Studio Quality Effects
You also get 3 significant effects on the system, 2 reverbs and 1 chorus to further tailor your tone with controls to blend the 3.
Reverb 1 – Gives you a room reverb
Reverb 2 -Gives you hall reverb, giving your solos more presence
Chorus -To widen your sound
Stereo Headset Capability For Ultra-Quiet Practicing
Headphone input-Hear yourself playing with studio-quality acoustic sound and posh effects in privacy, all in stereo.
Under The Mahogany Center Block
You get the option of an AUX input (3.5mm jack) that you can plug in your favourite tunes, letting you jam along to the backing tracks and control the sound balance from the SRT panel, and a & DC power jack option.
(See Image)
Hardware
Tuning machines– RM1242N-4
Bridge- Rosewood
Fixed pickguard-Plastic
Special Features
A Detachable Wooden Frame For Easy Transport
The collapsible design breaks the guitar down into 2 sections for easy travel simply by removing the screw guitar strap locks.
(See image)
The lower side of the guitar is permanently fixed, but the upper part of the design slots in and out and comes with a soft carry gig bag and can fit into an aircraft overhead compartment.
Dual Action Truss Rod
Unlike most nylon string classical guitars, the SLG200N comes with a dual-action truss rod, allowing for more control of the setup process and stability in different climate changes.
Want To Learn More About Guitar Truss Rods? Tap Here
Great Live guitar
This instrument can give you an ultra-quiet acoustical experience at high-stage sound volumes, the ability to operate your favourite peddles without any feedback issues, and without the large dreadnought body limiting your onstage mobility and freedom.
Video On The SLG 200 S & N
Final Thoughts
Because of my travel needs, I am always looking for a guitar that will meet my demands to maintain my fingers daily.
There are several travel instruments, but this one hits home in overall design, sound and versatility.
Working as an instructor for a Yamaha Dealer for many years, you can see firsthand how well-built and designed this equipment is.
Yamaha has solved a problem that travelling guitarists have always had to deal with because of the bulk of a guitar: finding space for their instruments can be especially problematic.
I am a big fan of nylon string acoustics for overall finger maintenance and sound, and this one fits the bill outside of the neck.
The SLT 200N does not have the same neck profile or fingerboard radius as a traditional nylon string acoustic, but you can get that option in the SLT 200NW model.
Would You Add This To Your Collection?
YES!
Whether practicing at home, on a fly gig, or recording, you owe it to yourself to discover what the Yamaha SLG200 Silent Guitars can do for you.
Even with the trendier guitar companies taking up the spotlight, Yamaha's reputation for quality and value still can satisfy and provide an instrument for everyone from beginner to pro.
They have it priced right, and outside of the shelf life of the technology, it's a no-brainer.
As with all of the Yamaha higher-end guitars, the intonation is dead on.
Did You Like This Article
Check out my review of the Al Di Meola Ovation
Also…
I would like to hear your comments in the section below, and if you would like me to review a favourite guitar, give me a request.
As always, stay the course and keep playing.
Feature image of the
Yamaha SLG200S (Steel String/Front ) &
SLG200N (Nylon String/Back) Courtesy of Amazon.com
Image of the Beatles Statue courtesy of  Graham Metcalfe from Pixabay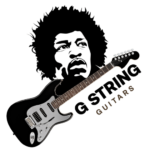 The Yamaha Silent Guitar SLG 200s
$654.00
Full Size Ultra-Slim Body Type
8.0/10
Steel or Nylon String Variations
8.0/10
Preamp & Bridge Piezo
8.5/10
Studio Quality Effects
8.5/10
Detachable Wooden Frame
8.5/10
Pros
Maple and rosewood laminate AIR/ARE frame
Solid mahogany centre-block
A number of Design Variations
Onboard tuner & DC power jack (
AUX input controls & Stereo Headset Capability
Cons
Limited Finishes
Lifespan Of The Components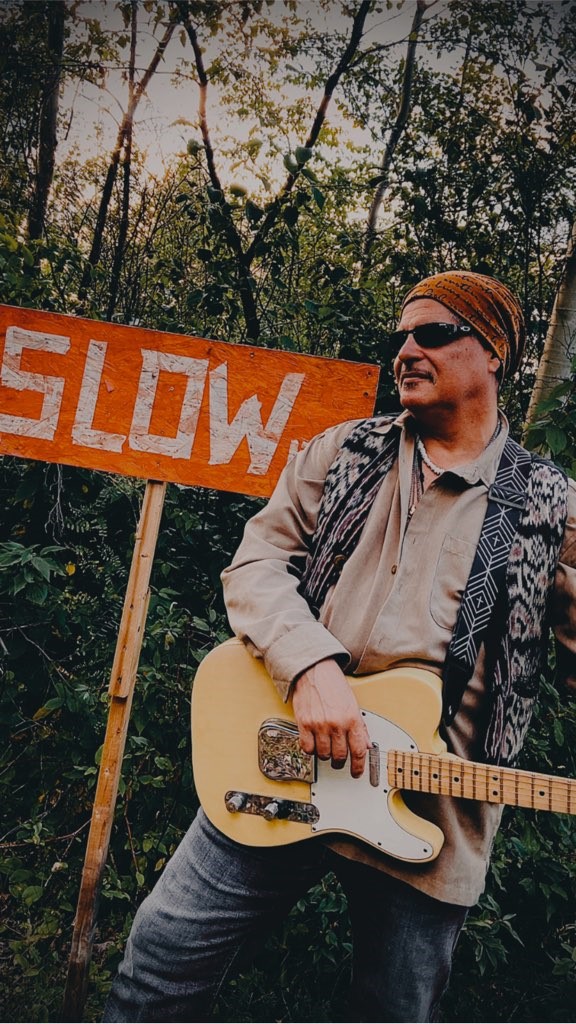 Starting A Journey At 7 Years Of Age, The Love For The Guitar Only Became Stronger Going Into My Teens. This Leading To An Exciting Time Of Teaching, Performing, And Recording. Join Me Now As We Can Bring The Love Of This Instrument To Other Musicians Globally.