This Post May Contain Affiliate Links
In compliance with the FTC guidelines, please assume that some of the links on these posts and site are affiliate links from which I receive a small compensation from sales of certain items.
Learn more
The Enya Nova Go Guitar SP1 Acoustic Electric
Who Is Enya
Founded in 2011 by Haiming Hu, with headquarters in Huizhou, China, Enya International Musical Instruments Co., Ltd has become a global manufacturer of fine string instruments, namely ukuleles, travel and standard guitars, building a reputation for the quality of their models.
"Enya" is a name used to represent…
Humility
Thankfulness and Elegance
Along with the company's corporate messaging, "For the love of music."
Crafting its first instrument in 1995, this company has grown to become one of the world's leading brands of ukuleles sold globally, with a team of over 300 people and distribution to 40 countries with offices, warehousing and factory service centers in Houston, TX, USA.
The company's focus and what separates them from others in the market is the dedication to innovative designs, advanced manufacturing techniques, craftsmanship, consistency, and industry-leading standards for…
Creativity
Playability &
Affordability-delivering beautiful sounding and playing instruments at a highly competitive price point.
Enya Music guitar model lineups range from Acoustic to Travel Guitars with unique carbon fibre composite materials.
What Is A Travel Guitar?
Travel guitars are created with the traveller in mind, designed smaller and lighter (1/2 – 3/4 the size of a regular guitar) but with a full or nearly full-scale length, and easy to transport. (i.e. can be put in the overhead storage area of an airplane or train)
This marketplace has increased over the years, with many designs and materials emerging, allowing players to maintain their dedication even while travelling.
Why Use Carbon Fibre For A Guitar
Firstly, using Carbon Fibre or other non-wood materials on a guitar is not a new concept, with Ovation guitars using Lyrachord  (a fibreglass composite) to create rounded-back instruments to the present day.
Ovation and Adamas guitars were the first to use these technologies in guitar making, taking their high-end hand-made USA guitars and placing Carbon Fibre tops instead of wood.
Follow This Link To Learn About The Yngwie Malmsteen Signature Ovation
Carbon Fibre material can produce a loud, rich acoustic balanced tone that resonates as well as a tonewood but with more durability.
Is Carbon Fibre Better Than Wood?
Tonewoods & Bracing
Tonewoods can be inconsistent from one guitar to the next and are susceptible to environmental factors and changes (I.e. physical force, temperature, humidity, UV, etc.), causing warp or cracks, along with…
Internal bracing (Used for rigidity and strength) interferes with sound transfer and resonance, affecting the sound.
A Carbon Fibre acoustic guitar material is more durable and stable than its wooden counterpart, with environmental factors not affecting changes in the build material.
Also…
It does not need traditional bracing because of the material's strength; from this reduction in bracing, you enhance the sonic tones, maximize resonance, and be lightweight.
These Carbon Fibre models are as good as wooden guitars, with often very minimal noticeable differences in acoustic tones between the two.
The Enya Nova Go Acoustic Plus
The durable Enya Nova Go makes a lightweight instrument that is temperature, humidity and water-resistant.
Designed with an arched back, a round-edged body, a 16″ radius fretboard w/round-end frets and a Zero-fret design, this acoustic comes in a Standard or with an Optional SP1 AcousticPlus 2.0 system. (Read on)
Tech Specs
2 Piece Body Glued Together
Top Material –

Carbon Fibre & Polycarbonate

Body & Back Material –

Carbon Fibre & Polycarbonate 

Body Shape – Single cutaway with a round edge and arched back (Smaller version of a Les Paul Standard)
Body Depth – 2-7/8″
Weight – 4.0 lbs
Lower Bout – 11-3/4″
Total Length – 35″
Scale Length – 23-1/8″
Model- Nova Go/ 35″ (1/2)
Product dimensions -35.16 x 11.73 x 3.94 inches
Finish – Satin w/5 different colours.-

black, white, pink, green, purple.
Neck
Neck Material –

Carbon Fibre & Polycarbonate

Neck Joint- Ergonomic 1-piece moulded -For easy hand access to higher regions. (See Image)
Guitar Bridge-

Fixed – w/Bone Saddle for improved tone and sustain.
Unlike traditional acoustic guitars, the Enya Nova Go bridge is a moulded cohesive part of the top accessory that will never detach, and string pegs with a screw-to-lock option instead of standard fictional force. (See image)
Neck Profile– U shape
Fingerboard edges – not rolled
Fingerboard radius – 16″
Nut -Fixed and moulded into the neck
Nut Width – 1-5/8″
Nut Material – Graphite
Fret Finish –

polished to round edges for a more comfortable hand feel

Number of Frets – 20
Fret Material – Nickle Silver
Zero fret design– (more on this later)
Enya Tuning Machine heads-Black Die cast-smooth, stable and sturdy
Truss Rod – yes, for added adjustability with rubber truss rod cover. (See image)
Do Carbon Fibre Guitars Need Truss Rods?
With the nature of the material, unlike wood, carbon fibre is not affected by temperature or humidity, is stable and will not shift, warp or bow over time, leaving guitar builders to say that truss rods are not needed in the necks. Still, Enya has installed a truss rod in this travel axe for string action adjustability.
Smart SP1 Preamp Power Station
Added Sonic Canvas
First, this is still an acoustic guitar and can be played with no preamp sounds. Still, This SP1 innovative pickup system gets you 4 built-in preset sounds or mode options, with no amplification, pedals or apps, simply by pressing the switch on the top arch of the instrument and identifying by colours. (See image)
The free downloadable App (for IOS or Android) is available with a connection via Bluetooth from your phone to your guitar and gives you an onboard speaker.
The APP also allows you to add features to your guitar, like…
Sound settings- The ability to edit the presets 
Added Sounds – i.e. overdrive
Ability to layer effects and save custom-created sounds on your App for future use
Tuner
Drum beats/Metronome
Backing tracks
Chord diagrams
Special Features
Zero Fret
What Is A Zero Fret
Designed to serve as a function of the traditional nut, a fret is placed at the top of the neck at zero position. A nut is still required and located behind the zero fret to establish the correct string spacing and stability. (See image)
Zero Fret Functions
It establishes the start of your guitar scale length.
Scale length on a guitar refers to the length of the vibrating open string between the nut/zero fret and Saddle along with…
Establishes string action 
With the strings resting atop the zero fret, this design holds the strings the correct distance above the other frets on the instrument's fretboard setting the string action. (See Image)
With A Guitar Nut, Why Even Use A Zero Fret?
As with all design options on a guitar, there are advantages and disadvantages.
Advantages
Saves production time- Running the strings over a zero fret automatically establishes proper string action, making the guitar setup easier instead of adjusting the nut to do the same function and relieving the pressure from the nut material.
String gauge options – With a zero fret, you can use any gauge string regardless of thickness and switch between gauges without additional nut modifications. (i.e. reslotting or nut replacement.)
Disadvantages
Divots Or Wear 
Based on the fret material, if substandard, Divots will begin to develop where the string rests on its surface, made from downward force from the string tension and tuning, resulting in string touch on the frets, as well as "clicking" that you will feel and hear, leaving you with buzzing, unwanted sounds and playability.
Other Features
Soundhole Placement
Outside of the "Enya" Logo soundhole under the strings, it has a secondary hole on the top of the body's arch, resulting in an instant sonic response like a monitor. (See image)
Carry Case
This Nova Go acoustic guitar comes with a custom-made EVA case, with the case strap doubling as a guitar strap. (Strap locks included)
The EVA is a cross between a gig bag and a hard shell
Other FAQ
How Long Does Carbon Fibre Last?
It's uncertain, but Scientists suggest that the material can generally last over 50 years.
Do Carbon Fibre Guitars Warp Over Time?
Carbon fibre does not expand, contract, or warp when exposed to temperature changes or varying humidity levels and, over time, will stay stable.
Videos
Final Thoughts
Made In China/Asia Guitars Are Common
Once American-made high-end guitars go into production, most builders build economic versions; they are farmed out to manufacturers and support factories in Asia, so making an instrument in China is commonplace.
You can use the standard guitar model in wet environments but would be more attentive with the SP1 model.
Also, it does not come in a nylon string option, but you can modify it for nylon string use.
The lifespan of the Lithium Ion battery (included) is uncertain, but when it is fully charged can be played for comfortably 2 hours.
Nickle Fret Material
This instrument sports frets that are not stainless steel or titanium, which would be an excellent option for this design.
With the comeback of the zero frets, you would not expect an instrument designed for longetivity to be paired with a substandard fret material.
Would You Add This To Your Collection?
YES!
This is a very well-done instrument, regardless of where they are manufactured.
It is set up nicely and ready for use, and it is an excellent value for the price.
Also, having Carbon Fibre as a material for guitarists is an excellent option sonically, for even Carbon Fibre picks give you a brighter sound than nylon.
Did You Like This Article
Check out my review of the Yamaha Silent Guitar SLG 200s
Also…
I would like to hear your comments in the section below, and if you would like me to review a favourite guitar, give me a shout-out.
As always, stay the course and keep playing.
Images for Blog Banner courtesy of kogan.com & Amazon
CTA Image courtesy of Amazon
The Enya Nova Go Guitar SP1 Acoustic Electric
$279.99
Carbon Fibre Composite Material
8.5/10
Smart SP1 Preamp System
8.0/10
Output Jack /Audio Interface & USBC Port
8.5/10
Pros
Environmental Proof
Stable & Durable
Lightweight
Color Options
Versatile
Cons
Nickle Silver Zero Fret Material
No Nylon String Option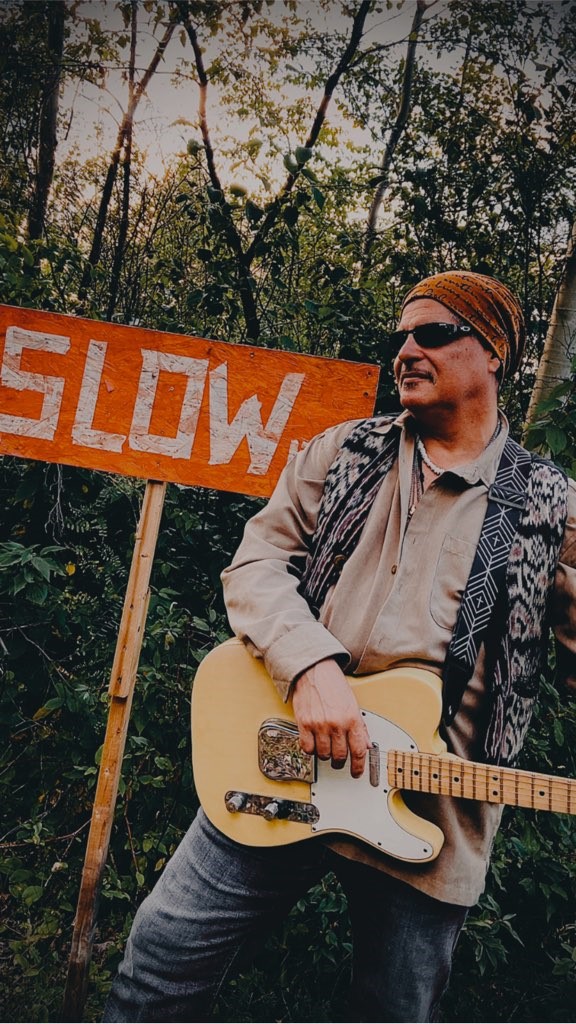 Starting A Journey At 7 Years Of Age, The Love For The Guitar Only Became Stronger Going Into My Teens. This Leading To An Exciting Time Of Teaching, Performing, And Recording. Join Me Now As We Can Bring The Love Of This Instrument To Other Musicians Globally.