This Post May Contain Affiliate Links
In compliance with the FTC guidelines, please assume that some of the links on these posts and site are affiliate links from which I receive a small compensation from sales of certain items.
Learn more
The Lava Me 3 Smartguitar
Who Is Lava Music Inc?
The name "LAVA" is used to describe continuous passion and love.
Before the company started their own instruments, they would sell for other guitar brands.
Founders Louis Lu, Kayeung So, and Shin Tang from the Musicians Institute, Hollywood, were disheartened by the lack of innovation in the industry and wanted to push the boundaries of the market.
Beginnings
The new music & technology company started designing its own products in 2013 and formally introduced its first acoustic in 2015, called the Lava Guitar.
In 2017 the original LAVA ME was launched and was the world's first of its kind, which included new technologies such as…
An injection-moulded process creating the first award-winning unibody carbon fibre material
Unique acoustic and mechanic structures not done to the acoustic guitar previously
Followed by the Lava Me 2, Pro, and Lava U (Ukulele) in 2018/19, later becoming the best-selling carbon fibre guitar in the world.
First Smart Guitar
In 2021, the company launched its first to connect to the internet acoustic-electric smart guitar. The Lava Me 3 is the first guitar with a multi-touch display and operating system replacing the traditional acoustic-electric control knobs.
Accolades
The company has received more awards and positive reviews in North American publications such as Guitar World, describing its latest model as…
"A forward-thinking instrument that promises to reinvent the way you make music"
The company continues to make new strides in their innovative smart acoustic-electric models and looks to have a firm grip on the market.
AirSonic Carbon Fibre
Well-suited For Acoustic Guitar Construction
Looking to find different types of material from wood, LAVA Inc. began working with one of the largest material manufacturers in Guangzhou, Guangdong, China, to develop a new kind of carbon fibre composite material that is lightweight, durable and has excellent acoustic performance.
The material was named "AirSonic."
AirSonic is a 4-Mass carbon fibre composite material used in the technology for one-piece injection moulding.
This guitar-making material allows for a brighter tone and resonance. It is thin, highly durable and robust (usually stronger than regular steel or aluminum) and well-suited for acoustic builds, with no need for traditional bracing affecting the soundboard and tone of the instrument.
What Is Bracing?
A traditional acoustic guitar has an arrangement of wood struts or braces added to the inside of the guitar's top and back, providing support, reinforcement and strength. (See Image)
And can be arranged in various configurations. (See Image)
New Material Benefits
Guitars with Carbon Fibre builds can adapt to extreme temperatures and humidity, not affecting playability.
Unlike wood, this material will not expand, contract or warp to environmental changes, leaving you with a stable and consistent guitar.
Sonically, they sound just as good as their wooden counterparts, with often very minimal differences between the two.
Carbon Fibre for guitar construction/accessories is not new and has seen a surge in popularity; however, it still is not always a go-to material in the industry despite its sustainability and eco-friendly materials, which begs the better question; Carbon fibre or wood?
The All In One Guitar
3rd Gen Design & New Era
With the smart technology growing, The Lava Me 3 features a progressive, distinctive, comfortable rectangular body with an oval sound port in 2 sizes, 36 & 38 inches, is weatherproof and reported to be 30% more shock resistant than the previous generation.
The guitar's entire single-piece build design allows vibrations to travel from the Body through to the neck & head, along with its multitouch OS System, APPs, Wifi/ Bluetooth, cross-device syncing and cloud connectivity. (More on this later)
All of the apps and sonic tools are built into the guitar, so you can use it anywhere, even without a mobile app connection or external amp, making it an 'All in one guitar." (See Image)
Travel Friendly
Is This Classified As A Travel Guitar?
With no need for additional equipment, the instrument nearly incorporates everything into its onboard software; beginners and experienced players can benefit from its all-in-one lightweight design, making it portable/convenient and Travel-Friendly.
But to classify it as a Travel Guitar, it would need to feature some specific design elements that make them ideal for travelling, like the ability to be taken apart when not in use for space configurations and still have a Full-scale playing experience.
FreeBoost Technology 2.0
No Amps Needed
Like the previous model, the FreeBoost Tech uses the back of the guitar as an integrated amp and speaker to power its built-in effects actuator and has been upgraded to a new, improved 2.0 version.
A unique soundboard structure with a speaker box and driver mounted to the inside of the back, the FreeBoost 2.0 gives a 20% deeper bass and 30% longer sustain with no external amp required.
Tech Specs
Body
Body Material – One-piece AirSonic 2.0 injection-moulded lightweight carbon fibre construction.
Body Shape – Contoured rectangular
Body Size Options – 36″ / 38″
Weight – 4.59 lb- 2081 g /4.98 lb –2258 g 
Product Dimensions – 36.85 x 12.66 x 4.59 inches (936 x 321.5 x 116.5mm)/38 x 4.8 x 14.1 inches(965.9 x 357.2 x 122.7 mm)
Finishes  – Soft Gold, White, Pink, Blue, Red, and Space Grey matte.
Left-Handed Configurations – yes
Country of Manufactured Product – China
Neck
Neck – AirSonic 2.0 carbon fibre
Neck Finish – Matte
Neck Profile – "C" shape(1-12) to "U" shape (12-)
Neck Width at the Nut – 1.69/2.11″
Neck Width at the 12th fret – 1.73/2.07″
Neck Depth – 20mm at the first fret, 22mm at the 9th fret
Fretboard Material – High-pressure laminate (HPL)
Fretboard Radius – 12″ / 15.75″
Fretboard Radius at 12 fret – 2.11″ / 2.07 "

Fret Material– Copper-nickel alloy

Frets Size– 0.05″ height/0.1″ width

Number of Frets –  18 PLEK'd Frets
Plek'd Frets
PLEK Pro is an advance Fret cutting machine with a tolerance of 0.01mm that ensures proper string action and maximum vibration.
Nut – Fiber composite, 1.73" wide
Scale Length – 23.5″ / 23.98″
String Spacing –  0.09-0.1 "
Truss Rod – No
What Is A Truss Rod?
Sitting just under the fretboard and accessed through a small hole usually behind the nut (on most guitars), a Truss rod is a thin metal shaft that runs the length of the neck from the nut to the heel (where the neck joins the Body)
Even if you are not concerned with extreme temperatures and humidity because your Carbon Fibre material is rigid and can prevent warp or bowing of a guitar neck, there are still players who prefer the use of a truss rod to be able to adjust the relief to suit their playing preferences.
To Learn More About Truss Rods & How They Work Tap Here
Hardware
Bridge – Adjustable high-performance fibre composite
Saddle Width – 2.8″
Saddle Radius – 15.14″
Tuners – 18:1 ratio screw-less tuners /Lava-designed Proprietary ultra-light aluminum. (See Image)
Proprietary clip-on Strap Buttons
Controls
Inside Sound Port
Reach inside the sound port to find a physical Master Volume wheel and the on/off/sleep/wake button.
Everything else is indicated by graphics on the operating screen facing up at the player from the top side. (See Image)
Guitar Pickup /Preamp Configuration – L3 Smart Preamp with FreeBoost 2.0 Technology
The HILAVA Operating System
The 3.5-inch multi-touch colour touchscreen called the (HI = Human Interface) LAVA system provides the player with various integrated applications for player-to-guitar interactivity, 4G memory, and 32G storage.
Onboard Apps
Tuner- With options for alternate tuning
Metronome – For keeping a rhythm, with BPM, including scrolling or tap-tempo, and up to 4 different click sounds.
Onboard Recording  – Edit and adjust sound levels of up to 4 tracks

(3 added tracks on top of the original loop)

you record

along with auto-syncing abilities into the Lava+ via LavaCloud.
Loops App -100+

built-in adjustable grooves from various usable music genres with an added Loops Library via the LAVA +app.

Practice App: –  "Sound recognition technology" is a beginner's dream that gives you training support w/5  different practice modules, chord-changing exercises, strumming, scale, ear and note training, along with getting real-time feedback and detailed reports after every practice session, letting you analyze your progress.
Effects
Standard Effects
This guitar comes with (50+) standard and customizable effects, ie…reverb, delay, auto-wah, chorus, flanger, distortion etc., and like the previous apps above, can be adjusted using parameters to accommodate your ear.
Presets
These are done-for-you presets by the LAVA Music Engineers with colourful names to represent their filtered sonic voices and are a combination of different effects (i.e. Reverb and Flanger) that you can access with one click.
Like the Standard Effects, the ready-made ones are also adjustable and with the parameter function, you can change the presets to suit your needs and add them as favourite templates. (See image)
Lava + Mobile App
The Mobile App (iOS and Android) not only keeps track of your work from your favourite effects, grooves and practice sessions, but it's also an app that will continue to update with sounds and features.
Get Social
As an option, Lava+ is an online music community or social media platform where you can connect with creators worldwide, get inspiration, view other people's music or share your own. 
Future
As of 2022, more than 20K people have activated the guitar in over 75 countries, spending over 100K minutes a month on the instrument and more than 10K pieces of music being posted on its social platform.
Power Station
The 8,000mAh/3.8V lithium-ion battery has an optimized battery life of 2+ weeks on standby and up to 9 hours for playing on a single charge.
Charging Options
Charging can be done via USB-C (provided) or a custom Space Charging dock, an optional add-on wireless charging station that doubles as a stand.
 Wireless Space Charging Dock
Purchased separately (approximately $149 for 38", $129 for 36"), this futuristic wireless charging station is cosmetically appealing and another option to keep your instrument player ready. (See Image)
Added Features
The initial guitar assembly also includes…
1x, Pick (Mix)

1x, User Manual

1x,

Polishing cloth

1x

,  Padded case made from Ultralight AirPoly
Can You Use This Guitar Live?
Designed more for solo use than live performances, it has a  1/4″ output jack on the strap peg for plugging into an amp of your choosing. (See Image)
More FAQ's
Video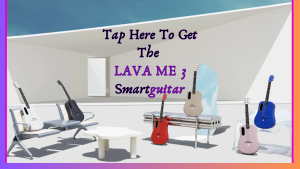 Final Thoughts
First, Made In China guitars are not new; most major brands have manufacturing in Asia.
Also, this instrument may have the most advanced smart system we've seen, but is this guitar for a "Player"?
Based on this design with…
No cutaway
Lack of adjustment options 
Non-time tested electronics
The hefty price tag of approximately $949, starting
I would say NO, so with these factors alone, it's already a work in progress.
Beginner Machine
It's a start-to-mid instrument that combines the application of a smartphone operating system, sound modes, onboard training support, some recording capability and an online community to keep you engaged, but this is not a player guitar.
It stresses the need for no additional equipment like peddles etc. Still, this tech has no accurate track record, and what happens if your operating system malfunctions or stops beyond the warranty?
My peddle board has been operating for years in real-life situations, along with the added recording software that gives me any combination of sounds a player can want.
Action Too High?
To adjust the action on the instrument for better playability, I suggest manually removing the bridge and shaving down the underside of the saddle with heavy sandpaper until you get the action to where you want.
Should You Get One For Your Collection
No/Maybe
No, for it is pricy and does not come across as a series contender for the price tag associated.
Maybe, if you have the budget and someone toying with the idea of maybe starting to play guitar, this type of design might keep them interested.
Did You Like This Article
Check out my review of the Enya Nova Go Guitar SP1 Acoustic Electric
Also…
Leave your comments in the section below if you want me to review a favourite guitar.
As always, stay the course and keep playing.
Feature image of Lava Me 3 (Black) courtesy of Amazon
Group image of Lava Me 3 Guitars in Feature image courtesy of johnsmusic.in
The Lava-designed Proprietary ultra-light aluminum Tuner Image courtesy of lavamusic.com
CTA image courtesy of digitaltrends.com
The Lava Me 3 Acoustic-Electric Smartguitar
$1103.14
One-piece AirSonic 2.0 Injection-Moulded Body Design
7.0/10
3.5-inch Multi-Touch Touchscreen
7.0/10
Standard & Preset Effects
6.0/10
PLEKed Fingerboard
7.0/10
Pros
Comfortable Carbon Fabre Build (36"& 38")
Wifi /Bluetooth, w/Cloud Connectivity
FreeBoost 2.0 Tech
Multiple Finishes
Cons
Pricey
No Cutaway
No Truss Rod
Long-term Stability/Durability Of Electronics & PowerStation Not Known
Factory Setup Needs Adjustment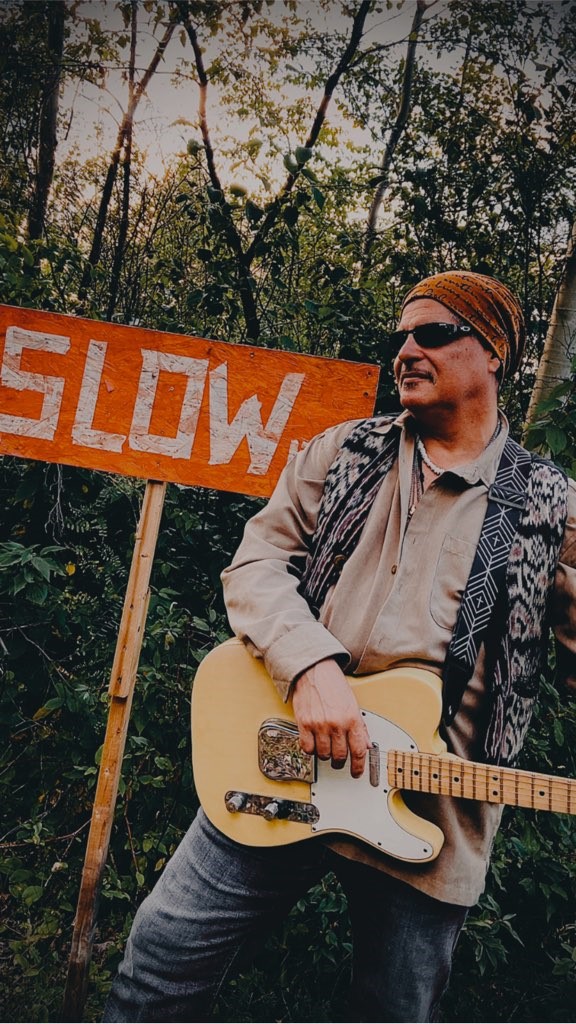 Starting A Journey At 7 Years Of Age, The Love For The Guitar Only Became Stronger Going Into My Teens. This Leading To An Exciting Time Of Teaching, Performing, And Recording. Join Me Now As We Can Bring The Love Of This Instrument To Other Musicians Globally.