This Post May Contain Affiliate Links
In compliance with the FTC guidelines, please assume that some of the links on these posts and site are affiliate links from which I receive a small compensation from sales of certain items.
Learn more
The Soundbrenner Core Metronome Smart Watch
The Metronome
Is an adjustable tool that produces a steady interval of beats per minute (BPM) in an audible sound tempo or "click."
Patented by German inventor Johann Maelzel in 1815, he created a mechanical wind-up metronome designed and used as a tool for musicians.
In the 20th century, metronomes evolved from wind-up to electronic and digital versions.
What It Does
Metronomes are designed to improve…
Internalize sense of timing – the ability to stick to a regular tempo.
Creates a standard tempo and reference– for Composers and Conductors
Improves playing techniques -For both hands as a guitarist
The Importance Of Having A Strong Sense Of Internal Timing
Al Di Meola firmly believes in having a solid internal pulse, tempo, or click, for he works his compositions around and in between the beats, and his players all need to be able to do the same, regardless of what instruments they are playing.
He says…
"The guitarist must be able to tap his foot when he plays; forget about every other lesson in the book. 
When it comes to my picking, A lot of what I do has to do with upstrokes and accents, and a lot of that depends on your ability to have a good sense of center and time by tapping your foot to play against.
The variety of rhythms is what makes for me music interesting, and that only occurs if you have a good sense of self-time."
What Is Smartwatch Tech
Smartwatch Tech is a wearable digital device resembling a wristwatch but compatible with digital phone apps via Bluetooth, extending the watch's capabilities.
The watches work with the smartphone to interface and extend mobile phone functions like…
Answer phone calls, read emails and text messages.
It can also have health data- i.e. Heart rate and or sleep patterns etc. &
The tech is expanding its capabilities continuously.
Wearable Metronomes & New Smart Technology
Metronomes have gone from digital Apps to the most updated Smart Watch Tech, with the wristwatch not only…Visually seeing the click or Audible hearing the BPM but now with this tech, Feeling the Click and more…
Soundbrenner and their Metronome Smart Watch for musicians lead the pack, coming in 3 models…
We will focus on the company's flagship "Core," for it will give you an excellent idea of what you get if you purchase any of the 3.
The Core By Soundbrenner
It is an all-in-one device/tool for guitarists/musicians that provides you with…
Vibrating, Visual & Audible Metronome Functions
A vibrating pulse or click makes you feel the beat, with 5 levels of pulse settings, 2 lighter, a medium, and 2 heavier, with the ability to adjust the metronome even down to create accents to the correct note directly from the watch.
LED Ring Lighting flashes in perfect sync with the vibration and the ability to change colours. It does still provide an audible click with different sounds or have it silent so no one else knows you are using a metronome.
Contact Chromatic Tuner w/ LED Ring Display
By detaching the watch from its housing, it can magnetically contact to your musical instrument.
This is good for precision tuning, for it is picking up vibration from your instrument alone and not from the surrounding noises, giving you spot-on tuning in the loudest environments. (Feature on the Core & Core Steel)
How it works…
It comes with an instrument mount magnet that you attach to your guitar to work in conjunction with the watch. The magnetic addition attaches with 2-sided tape on one side. (See Image)
dB (decibel) Meter & Alarm
This feature is for volume levels that could pass safe 70 dB thresholds; activating the decibel meter will measure all background sound levels. (more on this later)
Smartwatch Functions
Time/Date/Battery levels- along with smartphone notifications, where you can get call/text notifications and accept or reject calls.
Alarm/Stopwatch
Other Settings for the watch include– airplane mode, Bluetooth, factory reset, FCC ID, Serial Number, Firmware version software for the watch and App.
Navigation On The Core
On the right side, you will have 2 buttons. (See image)
The top button gets you back to the main screen or sends you backwards.
The bottom opens the menu of the different modes or app features and sends you forward.
By hitting the bottom button again, it opens your device's modes or app features.
Ring & Button
The silver ring that surrounds the face navigates between the modes or apps of the device (in both directions); by working in conjunction with the bottom button and ring, you can custom-adjust the parameters of the selected modes or apps as needed. (i.e. Accents, BPM, Time Signatures etc.)
And can be activated or stopped by double tapping on the watch's logo. (Center of the Screen)
Other Features
Magnetized Backing Plate
A strongly magnetized backing plate secures the watch face to the strap and will not come off by pulling on it; it needs to be turned counterclockwise slightly to detach from the strap, which is a great feature to have with removable wrist gadgets. (See Image)
Body Strap
Made from canvas material and velcro fastening, this accessory is enough to secure it to your chest, leg, waist or shoulder. Like you remove the Core from its magnetic housing, the body strap has the same mounting as the wrist strap for easy clipping and unclipping.
(This feature is on the Core and Core steel)
Free Soundbrenner App
Outside of working with your watch, it has added features you can only access through the App with the settings, and it synchronizes to your watch and vice versa,  (i.e. create a custom song list for rehearsals or custom rhythms) and also automatically updates the Firmware for both devices.
With the phone app attached, you can also control the lights (visual), vibration and sound, or a combination of any 3, including taking off all audible sounds and just having the pulse/vibration or visual sending it straight into your wrist.
Synchronize The Click
You can synchronize the watch to your recording equipment and or up to 5 other cores (via Bluetooth), so if you have a few people together with the same tech, you can all synchronize the watch to match and keep perfect time with each other.
What Is A Decibel Meter Used For?
This technology is used for measuring sound or noise and converts electrical signals to sound pressure levels the same way as a human ear and shows the resulting level of that said sound pressure in decibels or dB.
Long-Term Ear Health
Protect your ears by being aware of your surrounding sound levels.
No one talks about the ear health of musicians. As a player, having healthy ears is essential for your daily work as well as long term career, so soundbrenner has been very forward-thinking in providing personal protection equipment (PPE) with the tech that alarms when surrounding sound are above safe levels and adding a set of earplugs in an attachable keychain casing to ensure you have the option of protecting your hearing. (Only with the Core and Core steel)
Video
Final Thoughts
Not A Tool For Everyone
Some musicians feel that the click of the metronome time and the expressive nature of music do not always align.
But it does everything it claims it does, and it does it very effectively and efficiently.
But like anything else, you will need to get used to the new tool, and as a guitarist, it's an excellent tool in your practice toolbox.
Soundbrenner has an online store for you to purchase upgrades for your watch.
The company has a solid support team to assist you with your replacement parts.
Also, I would have liked to have different options for the text size and style like you would on a regular smartwatch to adjust for variants in displays and display text sizes.
Did You Like This Article
Want to see more on Al Di Meola? Check out his signature Ovation
Also…
I would like to hear your comments in the section below and if you would like me to review a favourite guitar, player or accessory.
As always, stay the course and keep playing.
Feature Image of Coundbrenner Core courtesy of Sweetwater.com
CTA Images of Smart Watches courses of Amazon.com
The Soundbrenner Core Metronome Smart Watch
$ 229.00
Wrist straps Come In leather Or Rubber/Silicon
7.5/10
Well Made Construction
8.5/10
Detachable /Magnetic Design
8.0/10
Smart Watch Functions
7.5/10
Pros
Audible/Visual & Vibrating Metronome
Contact Chromatic Tuner w/ LED Ring Display
dB (decibel) Meter & Alarm-
Magnetized Backing Plate w/Body Strap
Soundbrenner Free App
Cons
3-4 Day Battery Life
Splash Proof Only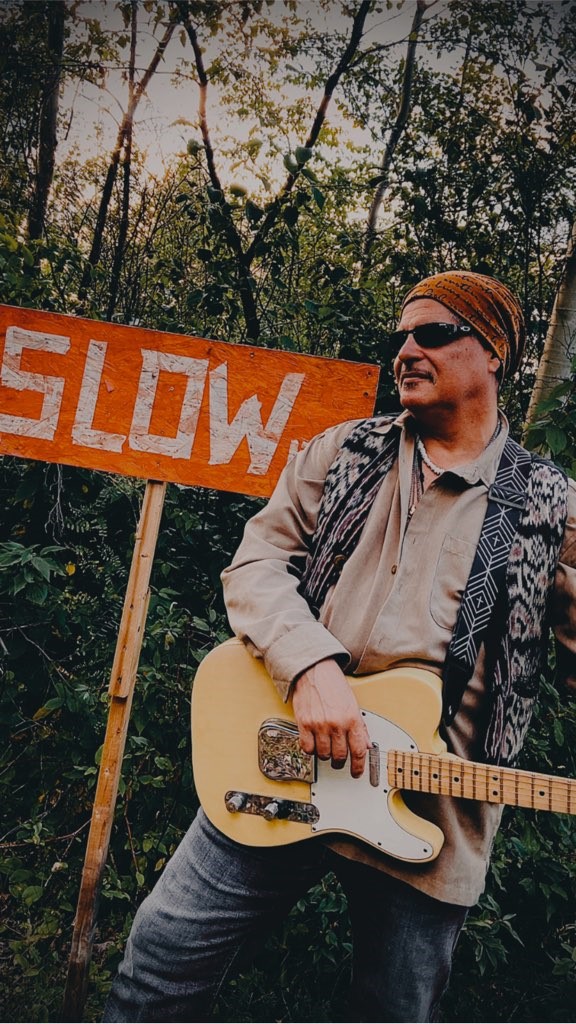 Starting A Journey At 7 Years Of Age, The Love For The Guitar Only Became Stronger Going Into My Teens. This Leading To An Exciting Time Of Teaching, Performing, And Recording. Join Me Now As We Can Bring The Love Of This Instrument To Other Musicians Globally.