This Post May Contain Affiliate Links
In compliance with the FTC guidelines, please assume that some of the links on these posts and site are affiliate links (Amazon or others) from which I receive a small compensation from sales of certain items.
As an Amazon Associate, I earn from qualifying purchases.
Anytime you see a link that looks like "astore.com, paid link, #ad, #CommissionsEarned or amazon.com,"… it can be assumed that it is an Amazon affiliate link.
Learn more
The Epiphone Tony Iommi Signature G 400
History of Epiphone
An American musical instrument company founded by Anastasios Stathopoulos in 1873, Greece (İzmir, Turkey), currently a subsidiary of Gibson, was making fiddles and lutes, started production in America (NYC) in 1908 adding Mandolins to their lineup.
After passing in 1915, his son, Epaminondas "Epi" Stathopoulos, took over the company making banjos and guitars between (1924-1928) under the company name  "Epiphone,"  created from a combination of his nickname "Epi" and the Greek word for "voice" phon."
Purchased by Gibson
In 1957 Epiphone Inc was purchased by its main competitor Gibson Guitar Company, with manufacturing moving to other facilities and subcontracting the construction to the various facilities in the US and internationally, still marketed under the Epiphone brand.
The brand has gone on to make other string instruments and equipment such as…
Double Basses &
Amplifiers
Epiphone And Its 3 Tiers Of Guitar Build
Like most longstanding brands, you will get a few tiers of guitar builds, and Epiphone is no different.
Budget-based instruments – Lower priced "inspired by Gibson"  versions of popular Gibson models guitars (i.e. the Epiphone Les Paul, comparable to the Gibson Les Paul)
Models under alternate names – similar to the more expensive Gibson Guitars (i.e. Epiphone G 400 is equivalent to the Gibson SG)
Models Exclusive to the Epiphone Brand- These higher-end models are exclusive to the Epiphone brand and do not follow any of the Gibson models.
The Epiphone instrument we are looking at today will be in the 2nd tier along with the Artist who inspired it…
Tony Iommi
Anthony Frank Iommi (February 19, 1948)
He is a British guitarist, composer and co-founder of the Heavy Metal band Black Sabbath for over 4 decades.
Pre-Black Sabbath
Starting his playing career in 1964, Iommi played in several Blues/Rock bands, meeting players that would end up in the Sabbath lineup, like drummer Bill Ward.
He met Ozzy Osbourne in August of 1968 after the singer was looking for work and was promoting owning a PA, with the new frontman recommending Geezer Butler for bass.
The band was named Earth, and in September of 1968, Iommi left briefly to play with Jethro Tull and was back with Earth In November of the same year.
He found the brief working relationship with Jethro Tull eye-opening, especially regarding work ethics and putting the effort into establishing a product.
Tull would ensure that the band was consistently putting in full days of rehearsals, and when Iommi rejoined his former bandmates the same approach to rehearsing was applied to find success, saying to his band members…
"This is how we have got to do it because this is how Jethro Tull did it." They had a schedule, and they knew that they were going to work from this time till that time."
"I tried that with our band, and we got into doing it. It worked."
Left Handed
Left-handed is when your right hand is on the fretboard. It was brought to the spotlight with Jimi Hendrix restringing and playing a Fender Stratocaster reversed.
Fretting Hand Incident
Iommi was faced with a challenge when this iconic guitarist lost the tips of his middle and ring fingers of his right hand in a sheet metal factory incident, ironically on his last day of work at the age of 17, crucially impacting his playing style.
Told that he would never play again discouraged and depressed, a friend introduced him to a recording of famous jazz guitarist Django Reinhardt, who was not only known for his compositions and playing but also for the fact that he played with two fingers on his fretboard hand because of an injury he sustained in a terrible fire.
The young discourage guitarist was inspired to start playing again.
He says…
"I was totally knocked by this revelation and was so impressed by what I had just heard that I suddenly became inspired to start trying to play again."
I was told by doctors: "You won't be playing guitar." But I believed I could do it, and I did.
Making It Work
Fitting his shorter fingers with homemade plastic fingertip thimbles for extension and protection he adjusted, for with the prosthetics you cannot feel the strings or play certain chord shapes.
New Sound Of Metal
Turning A Negative Into A Positive
The new prosthetics change his playing technique and created a different sound.
Lower Tuning = Big Sound
By lowering the tuning on his guitar to lower pitches as far as three semitones below standard guitar tuning, you would get a slackening of the strings making it easier to bend and create a  "bigger, heavier sound." giving the guitar a booming voice synonymous with the Sabbath songs.
Staying Current
In 2000 his first solo album Iommi was released, followed by Fused in 2005 and the forming of a super heavy metal group, Heaven & Hell, which featured Ronnie James Dio singing Black Sabbath songs until his passing in 2010.
Accolades
Rolling Stone Magazine listed Tony Iommi as 25th of the "100 Greatest Guitarists of All Time" and dubbed Sabbath "The Beatles of heavy metal."
Iommi In Print
In 2012, Iommi published his autobiography entitled Iron Man: My Journey Through Heaven and Hell with Black Sabbath, which chronicles his band as well as the iconic guitarist's rollercoaster life as an artist. He Spoke truthfully about his childhood, the incident that changed his life and went on to be a bestseller. (See image)
Influence On Other Players
Zakk Wylde…
"He is the Bach, Beethoven and Mozart of Riffs. We all would not be here right now; all of us that are working in this field of music; this guy has employed all of us. That's how massive his impact is."
Check Out The Zakk Wylde Les Paul Here
The Guitar
The Tony Iommi Signature Guitar Epiphone
This classic SG-shaped double cutaway guitar G-400 (2016 – 2019) sports a solid Mahogany body, a slim tapered neck, black chrome hardware with matching finish, a Tune-O-Matic bridge, a stop bar tailpiece, and mother-of-pearl cross-fingerboard inlays. (Read on)
Body
Series – Epiphone Artist Collection
Body Shape – Classic double-cutaway SG
Body Type – Solid Body w/Flat, thin construction
Body Tonewood – Mahogany
Top Wood Style – Opaque
Pickguard- Yes
Scale Length – 24.75″
Finish Option – Ebony only with a gloss
MPN –

EGGIEBBH1

Country of Origin – Korea
Neck
Neck Wood – Mahogany
Neck Profile – Slim Tapered
Fretboard Material – Rosewood
Number of Frets – 24 Medium (Giving you a full 2-octave Fingerboard, unlike traditional SGs with 22 frets)
Nut Width – 1.6875″
Neck Construction – Set Neck Joint
A set neck joint is identified with a clean appearance without any plates or visible screws, and is achieved by glueing the neck to the body. (See Image)
What is Set Neck Construction?
This is a process where you carve a section on the body of the guitar enough to slot the neck with glue bonding the two together, done commonly for acoustic guitars.
For electric designs, this is not found on entry-level guitars, usually on mid to high-range models.
Advantages
It offers an aesthetically cleaner look
Since the neck and body are more solid, it offers better sustain than the bolt-on options.
Disadvantages
It is harder to fix than the bolt-on design and needs to be performed by an experienced luthier.
Not able to change out necks like on a bolt-on model. 
Hardware
Bridge – Tune-O-Matic w/Stopbar Fixed Tailpiece
Black Chrome Hardware
Grover Machine heads
Powerstation
HH Pickup Configuration
Gibson USA Donated a pair of TI HBs (Humbuckers) for this model in a HH configuration to capture the classic tones expected from this guitar (See Image)
Bridge Pickup – Humbucker
Neck Pickup– Humbucker
Tophat Controls Knobs – 2x volume 2x tone
Pickup Switch Type – 3-way pickup selector
Special Features
Signature
The Headstock has the Artist's Signature on the truss rod cover. (See image)
Cross Inlays
Fingerboard Position Inlay Markers
FAQ
Why Does Tony Iommi Play Left-Handed?
The Artist started playing left-handed and never considered switching to a right-handing standard playing style.
He was asked by Guitar World magazine if he was ever tempted to switch to right-handed playing; Iommi responded…
"I just didn't have the patience. It seemed impossible to me. I decided to make do with what I had, and I made some plastic fingertips for myself. I just persevered with it."
Check Out The Video Of The G 400
Final Thoughts
First, the Gibson SG will always be one of my favourite guitars in shape and design; I was first exposed to this with Frank Marino and Mahogany Rush, so it will be a battle axe owned in my collection, but I have never really liked the positioning of the input jack location; this was later changed on the next generations of Epiphone Iommi signature guitars making it a better overall design.
Should You Add This To Your Collection?
This G-400 is one of the basic models of the Tony Iommi signature line, but for the price and play it provides value.
Also, it is versatile enough to make it your own, for some models are very distinctively Signature and not a stretch to see your alliances regarding your favourite players.
This battle axe is more subtle.
Also, this guitar is discontinued but have attached a link for you to purchase one used below.
Did You Like This Article
Check out my review of the Jackson Randy Rhoads Signature Guitar
Also…
Leave your comments in the section below if you want me to review a favourite guitar.
As always, stay the course and keep playing.
Feature image of guitar courtesy of chorder.com
Back image of guitar courtesy of musiciansfriend.com
Signature of Tony Iommi – Author Avet-image courtesy of Wikimedia is licensed under the CC Attribution-Share Alike 3.0 Unported
Photo of Tony Iommi from Heaven and Hell during a concert in Katowice Spodek 20.06.2007 -Author Maross -courtesy of Wikimedia and is  licensed under the CCAttribution-Share Alike 3.0 Unported
CTA image of Tony Iommi of Black Sabbath playing at Lollapalooza on August 3, 2012. Author Shane Hirschman-Courtesy of Wikimedia and licensed under the CC Attribution-Share Alike 2.0 Generic
The Epiphone Tony Iommi Signature G 400
749.68
Mahogany Body & Neck
8.0/10
Tune-O-Matic Bridge
8.0/10
Gibson USA Iommi HBs
8.5/10
Black Chrome Hardware
7.5/10
Pros
Slim Tapered Neck Profile
Mother-of-pearl Cross Inlays
Rosewood Fretboard
Artist Signature
Affordable
Cons
No Position Markers
SG Input Jack Location
Limited Finishes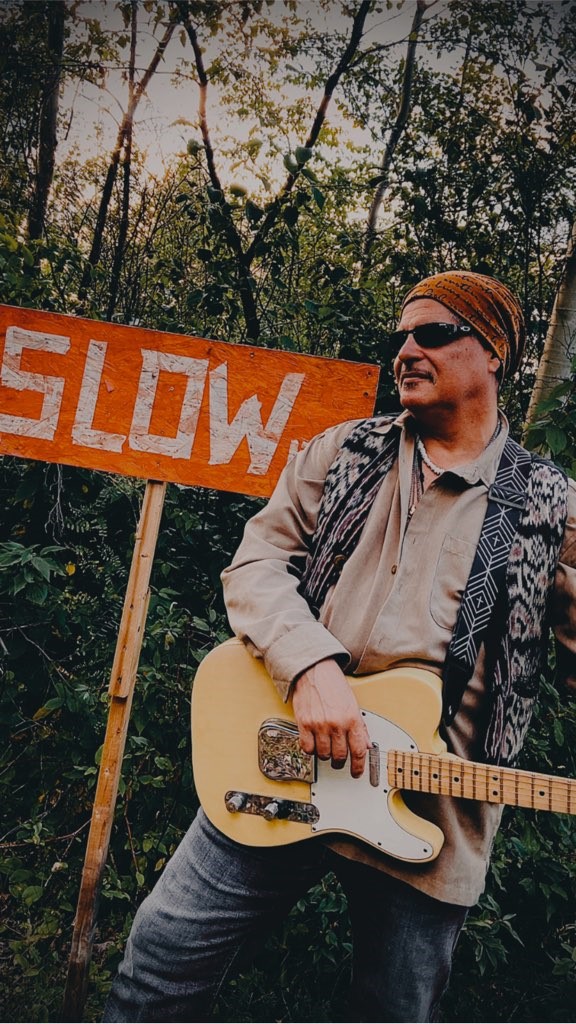 Starting A Journey At 7 Years Of Age, The Love For The Guitar Only Became Stronger Going Into My Teens. This Leading To An Exciting Time Of Teaching, Performing, And Recording. Join Me Now As We Can Bring The Love Of This Instrument To Other Musicians Globally.