This Post May Contain Affiliate Links
In compliance with the FTC guidelines, please assume that some of the links on these posts and site are affiliate links from which I receive a small compensation from sales of certain items.
Learn more
Judas Priest Guitarist Glenn Tipton Signature Guitar
ESP
Electric Sounds Products (ESP) guitar manufacturing company was started in 1975 by Hisatake Shibuya in Tokyo Japan,  providing custom replacement parts for guitars.
Like ESP's main competitor in Japan, Ibanez, the company was known for initially making high-quality and customized replicas of famous American guitars.
First Introduction To the US Market
ESP guitar parts were first introduced in the US in 1983 for the local New York Scene between 1984-85 for such artists as…
Vinnie Vincent & Bruce Kulick (KISS)
Sid Mcginnis (Late Night with David Letterman session player) &
Ronnie Wood (The Rolling Stones)
During the same period, ESP was contracted out to make bodies and necks for Krammer and Schecter guitars, and Krammer still includes the neck construction and body bevels brought about by ESP.
ESP & George Lynch
In 1985 while on tour in Tokyo, Guitarist George Lynch visited an ESP Shop looking for replacement necks and later learned that they also built custom guitars.
Lynch and ESP joint ventured to release the first signature Kamikaze model.
(See Image) 
The company expanded its Signature Series division and its standard production line from this initial collaboration and discontinued its replacement parts division of the business, solely focusing on its guitar and bass line and the custom shop series models.
The Kamikaze I model features a…
Camouflage colour scheme-Black/tan/yellow/red
Ebony fretboard &
Maple body and neck
The only design upgrade was that the original did not have a recessed cavity for the tremolo system, but it is recessed on the ESP signature Series.
Leaving New York
In 1993 ESP moved its headquarters to Los Angeles, and in 1995 the company started the LTS Series, created to produce ESP's High-quality products at a more affordable price, later followed by the introduction of the Korean and Indonesian-made LTD Lines.
ESP Made In Japan
In 1995 the company stopped selling most of its Japanese-made flagship guitars in the US due to the high prices involved in supply chain.
Resuming the exporting of the standard Japanese-made lines to the states again in the early 2000s because of the popularity among the era's Heavy Metal and Hard Rock players supply and demand.
ESP is now based in Tokyo and Los Angeles and manufactures electric Guitars and Basses under several brand names, including…
ESP Standard & Custom shop
LTD Guitars and Basses &
Navigator
File Suits From Gibson
With the main US instrument manufacturer Gibson Guitars, realizing that ESP, like Ibanez, was taking a market share, the US company filed suits preventing sales of the American design copy models, forcing the Japanese guitar company to redesign its lines to be less similar to the Americans.
Fastest Growing Companies
Struggling to compete with Jackson throughout the 90s-2000s, In 2002, ESP was ranked among the music industry's faster-growing companies, primarily due to the Fender buyout of Jackson, many switching to ESP, igniting a feud between players.
ESP/Jackson Camps
Jackson's players pointed out that ESP became known for copying popular instruments, and ESP Players cited that Fender's buyout diluted the once-metal image of Jacksons' brand.
From this feud, ESP has crowned the new king.
In 2005 ESP celebrated its 30th Anniversary, and in 2006 the company showcased 22 of its newest signature series and standard models at the Winter NAMM 2006.
Among the signature artist showcasing their newest ESP models and signing autographs were
Dave Mustaine (Megadeth)
George Lynch (Dokken)
Brand Champions
The Brand Champions for this company are many, including…
Glenn Tipton
Glenn Raymond Tipton is an English guitarist and composer best known for his work as one-half of the lead work for the heavy metal band Judas Priest.
Early years
Glenn was exposed to music by his older brother, a guitar player in a local band and was taught to play piano by his mother, eventually picking up his first guitar at 19.
Illness & Uncertainty With Judas Priest
Diagnosed during the Redeemer of Souls Tour (October 1, 2014 – December 17, 2015,) Tipton was diagnosed with onset Parkinson's disease.
The disease prevented Tipton from playing at the level he was accustomed to performing at.
He kept it to himself,  and despite his determination to fight the disease, he continued to record and tour until February 12, 2018, still appearing onstage periodically, health permitting.
It caused heartbreak for the band and fans worldwide and overwhelming support from both.
The Glenn Tipton Parkinsons Foundation
Judas Priest would go on to start a foundation in the bandmate's honour to raise funds in hopes of supporting research and getting closer to finding a cure that the Artist called a "pretty cruel disease."
Soundtrack Music
Tipton would like to focus his energy on creating music for the film industry because he is a big fan of soundtrack music and follows the works of composers like Hans Zimmer.
"One day, when I'm good enough to, I wouldn't even call it a film score, but I'd like that opportunity to make music for film. It would be really exciting for me to do." 
Glenn Tipton
The Guitar
The legendary Judas Priest guitarist has worked with ESP to design a signature-based instrument on the ESP Viper Shape models.
This LTD GT-600 features a Mahogany body and 3-piece Maple neck, his signature EMG pickups, Set-Thru neck construction, Ebony fingerboard, 24 extra-jumbo frets, a Kahler Hybrid Tremolo and more.
(Read on)
Technical Specs
Body
Body Material – Mahogany
Body Shape – Double Cutaway
Finish – Gloss Black
Neck
Neck Material –

3Pc Maple

Fingerboard Material –

Macassar Ebony

Fingerboard Radius –

350mm/24/78″

Scale – 24.75″
Frets – 24 Xtra Jumbo
Neck Profile – Thin U shape
Nut Width – 42mm/1.65″
Nut Type –Locking
Neck Construction – Set-Through
Set-Through Neck Construction
Made from one continuous piece of wood and seen on high-end instruments, you have no separation in the junction between the neck and the body, allowing smooth and fast access to the highest frets.
(See Image)
Designed with no separation connection between the body and the neck, this process maximizes sustain, resonance, and tonal quality.
Pros
Look and Feel Slick and Clean
Maximum Tonal Resonance and Sustain
It easily plays in the higher fret registers
Cons
If the neck gets damaged, it is impossible to replace, so you need to purchase an entirely new instrument.
It is the most expensive of the 3 types of neck construction and takes significant experience and skill to manufacture.
Unlike the bolt-on, you cannot mix and match fretboards.
Tap Here To Learn More About The Different Types Of Guitar Neck Constructions
PowerStation
Two Active Signature "Vengence" EMG Pickups power this impressive instrument for more output and gain than passive pickups; They provide definition, clarity and high gain.
Neck Pickup –

Signature Vengence w/red covers

Bridge Pickup –

Signature Vengence w/red covers
Want To Know More About Active Pickups? Follow This Link
Hardware & Controls
Tuners – LTS Locking
Strap Attachments – Standard
Hardware colour – Chrome w/mirror pickguard to match the rest of its chrome hardware.
Controls – 3-way toggle switch and Master volume
Neck and Headstock Binding
The GT has binding on the neck and headstock to match the colour scheme of the guitar.
(See image)
The ESP GT 600 Signature Guitar
Final Thoughts
With this genre of music and the Judas Priest music catalogue, you will either be a fan or not.
Tipton's works with Downing were always solid; even after 3 decades of his role in Judas Priest, I felt they were always committed to staying on top of their techniques and staying fresh, despite the structure of their music not having much variance.
Should You Add This To Your Collection?
This guitar will do what it was designed to do: play Metal and do it with style.
It is versatile enough for other music genres but is still a distinctive-looking signature instrument.
I am a big fan of the EMG Pickups, U-shaped Neck Profile, and Set-Thru Neck Construction, all of which make it easier for you to play at your best.
Did You Like This Article?
Check out my review of the Marty Friedman Signature MF-1
Also…
I would like to hear your comments in the section below, and if you would like me to review a favourite guitar, give me a request.
As always, stay the course and keep playing.
Feature Front Image of GT-600 courtesy of long-mcquade.com
Feature Back Image of GT-600 courtesy of long-mcquade.com
Image of Artist courtesy of Wikimedia Author – Fernando Catalina Landa- and licensed under the Creative Commons Attribution 2.0 Generic
Image of Artist in CTA courtesy of Amazon.com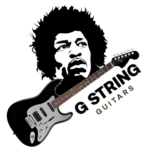 Judas Priest Guitarist Glenn Tipton Signature ESP LTD GT-600
$1699.00
3-piece Maple Neck w/Ebony Fingerboard
8.0/10
Signature Set Of EMG Pickups
8.5/10
Set-Thru Neck Construction
8.5/10
Kahler Hybrid Tremolo
7.5/10
Pros
3-piece Maple Neck w/Ebony Fingerboard
Set-Thru Neck Construction
Chrome w/Mirror Pickguard
Signature Set Of EMG Pickups
Kahler Hybrid Tremolo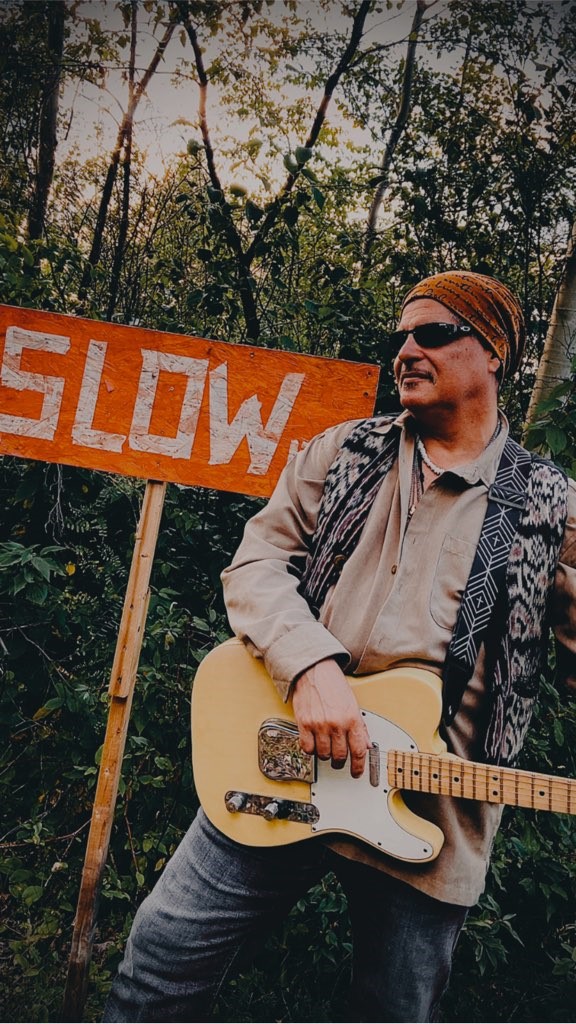 Starting A Journey At 7 Years Of Age, The Love For The Guitar Only Became Stronger Going Into My Teens. This Leading To An Exciting Time Of Teaching, Performing, And Recording. Join Me Now As We Can Bring The Love Of This Instrument To Other Musicians Globally.