This Post May Contain Affiliate Links
In compliance with the FTC guidelines, please assume that some of the links on these posts and site are affiliate links from which I receive a small compensation from sales of certain items.
Learn more
The
ESP LTD SH-7

Brian "HEAD" Welch Signature Guitar
Who Is ESP?
In 1975, Hisatake Shibuya opened a new musical instrument shop called Electric Sound Products/ESP in Tokyo, Japan, making custom replacement parts for guitars and basses in a small allocated space within the building.
Over 4 decades later, ESP has grown into a Guitar/Bass manufacturer, making Custom Shop, Signature and Standard Models in more than 100 countries, and has been recognized for its continued high standards in quality and craftsmanship.
Breaking Into The US Guitar Market
ESP replacement parts were first introduced in the US in 1983 for the local New York Music scene, along with their first 400 Series guitars between 1984/85, grabbing the attention of players like…
Vinne Vincent (KISS/Solo Artist)
Bruce Kulick (KISS) & 
Ronnie Wood (The Rolling Stones)
Brand Support
The company went on to make bodies and necks for other guitar manufacturers like Kramer & Schecter, providing brand support, with ESP-inspired shaved bolt-on-neck heels on the Schecter bodies, still being featured presently.
First Signature Guitar
While on tour in Tokyo (1985) with his band Dokken, George Lynch was looking for a replacement neck and went to see ESP, resulting in the company producing its First Signature Kamikaze model for the famed guitarist with Screamin' Demon/ESP SH-120 single coil pickups, Floyd Rose Bridge and more.
With the success of this venture, the company discontinued its replacement parts division and expanded its production line of guitar models.
Moving To Los Angeles
1993 saw the company move its headquarters from New York to Los Angeles and create the "LTD" Series in 1996.
LTD
ESP technically has two lines, with the top end being for the US and Japan and the LTD line considered lower-end /budget version guitars that are more affordable and are Korean or Indonesian made.
Increased Costs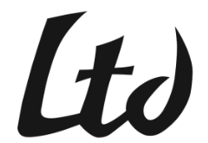 With increased Supply Chain costs, ESP stopped selling most Japanese-made flagship guitars to the US in the early 1990s, except for the Artist Signature Series.
But due to the popularity among the heavy metal and hard rock players who could afford the increased price tag, the company resumed the supply chain of its high-end instruments a decade later.
Law Suits
ESP, like Ibanez, also made high-quality replicas of famous American Guitars, including…
Strat-style guitars
Les Paul-style
Flying V and others.
A player could get a guitar from these Japanese companies, still get the design lines of the iconic brands and be playing a quality-made Guitar for less money.
When the famed American companies realized the extent to which these Japanese brands were taking out of the market sales of their guitars, they filed lawsuits to prevent these replica guitars sales in the US, with both companies having to redesign their lines to be less similar to the American Models.
ESP & Jackson
Jackson Guitars was to be ESP's main competitor in the 1980s and 1990s.
Jackson saw its brand diminish due to the buyout from Fender,
Players Loyalty Change
Many of its players saw the sale of Jackson to Fender as a negative choice to the purity of the famed brand, resulting in many switching over, making ESP one of the year's fastest-growing companies in 2002.
Brand Champions
The company has continually built on their Brand champions, which include…
Dave Mustaine & many more 
Along with the artist whose signature guitar we are looking at today…
Brian HEAD Welch
Brian Philip "Head" Welch is an American guitarist, composer, singer and co-founder of the band KoRn.
Along with fellow guitarist James "Munky" Shaffer, Welch helped develop KoRn's distinctive sound that defined Nu-Metal in the mid-'90s.
Also called Aggro, this new alternative metal sub-genre combines elements of industrial, grunge, funk and heavy metal, heavily syncopated and based on guitar riffs with the music rarely featuring guitar solos.
7 String & Next Gen Metal
To get a heavier sound associated with this type of Next Gen Metal, players would look to use a seven-string guitar down-tuned, with the vocals adding screaming, rapping and growling to the singing.
KoRn's Beginnings
Formed initially as LAPD, the group lost their singer and hired Welch and a new vocalist Jonathan Davis (1993), renaming the band "Creep."
Inspired by the new lineup and the 1984 horror movie "Children of the Corn." the band changed its name.
Early Years
Being a big fan of Ozzy Osbourne and initially interested in drums, at the age of 10, Welch's father convinced him to play Guitar.
The nickname 'Head" came from his friends during his teenage years, saying…
"Guys said my head looked like it was too big for my body, and so they started calling me 'Head.' I guess it stuck."
Early Gear
His first Guitar was a Peavey Mystic, which he later sold along with a practice amp to bandmate "Munky."
Brian referred to his Peavey as…
"Maybe the most metal-looking Guitar you have ever seen.
The Journey
Starting with the band's self-titled debut album "KoRn" (1994), they went on to record
Life Is Peachy (1996)
Follow the Leader (1998)
Issues (1999)
Untouchables (2002)
Take a Look in the Mirror (2003)
Blending heavy down-tuned guitars, electronic elements, and unrestrained vocal melodies, KoRn has remained one of the biggest top-selling heavy nu-metal bands since they debuted, playing to sold-out arenas.
Solo Projects
Leaving the band in 2005, Welch released his debut album, Save Me From Myself (2008), followed by "Paralyzed" (2011).
Welch also announced that he had re-dubbed his album after his autobiography of the same name in 2007. (More on this later)
Love & Death
In February 2012, Welch re-branded his music and formed a new band lineup under Love and Death.
The group went on to release…
Chemicals (2012)
Between Here & Lost ( 2013)
Perfectly Preserved ( 2021)
Back In The KoRn Lineup
Reuniting and rejoining the band in 2013 and after 10 years, Welch recorded The Paradigm Shift.
Followed by…
The Serenity of Suffering (2016)
The Nothing (2019)
Requiem (2022)
Accolades
Welch and Shaffer were ranked at No. 26 on Guitar World's 100 Greatest Heavy Metal Guitarists of All Time.
In 2000, KoRn won their first Grammy for Best Music Video, and in 2003, their 2nd for Best Metal Performance.
In 2009, Welch joined the 9th annual Independent Music Awards judging panel to assist independent musicians' careers.
Brian HEAD Welch In Print
Save Me From Myself is an inspiring story of Welch's secret addiction to drugs and alcohol, which forced him to leave the successful band.
After a decade-long battle with depression and continuing as a solo act, along with trying to create a new brand and finding spiritual support/guidance through religion, the journey eventually carried him back to his former bandmates. (See Image)
The book peaked at No. 63 on the Billboard 200, while on the Hard Rock charts, it reached 13 and 21, respectively.
Musical E
quipment
The Ibanez UV7 OP
2013-2020 saw the release of the first Steve Vai 7 String Universe Signature Model, which Vai used to amplify his expression & virtuosity in the studio and on tour (See Image)
KoRn took the new instrument and was undoubtedly the first to thrust the 7-string into the new mainstream Metal genre as a Guitar that could be used for heavy riffing.
Want To Know More About This Guitar? Tap Here
Champion For Ibanez
K7
Welch almost exclusively played Ibanez, eventually leading to the two guitarists having their own K7 signatures and LA Custom Shop baritone guitars.
Baritone 
It is a guitar with a longer Scale Length, typically a larger body, and heavier internal bracing so that it can be tuned to a lower pitch; many brands produce it, but due to low popularity, done in small quantities.
Baritone Guitars offer certain sonic advantages, especially for players who want to tune down the lowest string and even the entire Guitar a whole step or more.
Scale Length refers to the distance between the saddle and the nut, with the standard on a 6-string electric guitar being between 24″ (610 mm) to 25.5″ (648mm) and 25.5 to 27′ (685mm) for most 7-string models. (More on this later)
New Brand, New Champion
In 2017, after 24 years, Welch left Ibanez switching endorsement to ESP Guitars and releasing his first signature model, the SH-7ET. 
The Guitar
Working closely with the development team, Welch ensured the Signature instrument captured his ideal look and sound.
It includes a Neck-thru-body design, a Flamed Maple top in See Thru Purple Finish, a contoured, comfortable basswood body and sleek, streamlined Superstrat body-style horns.
It employs a 3-piece Maple neck with an Ebony fingerboard and is equipped with Fishman Fluence Modern Humbucker pickups, EverTune bridge system and more. (Read On) 
Tech Specs
Body
Guitar Model – SH-7 Evertune Brian Welch Signature
Body Shape – Double Cutaway S-Style (S-Style is used to describe a Super Strat-styled body design)
Body Type – Solid
Body Material – Contoured basswood
Top Wood Material & Style – Maple Cap-Flamed
Number of Strings – 7
Orientation – Right-handed
Country of Origin – Indonesia
Item Weight –10.25 lb/4.649 kg
Years in Production – First available February 21, 2017, to present
Product Dimensions – 44 x 4 x 16 inches
Item Model Number – LSH7ETFMSTP
Body Finish – See-thru Purple Gloss and Matching Headstock
Neck
Neck- 3-piece Maple
Fingerboard Radius – 14″ (350mm)
Fingerboard Material – Macassar Ebony
Neck Profile – Extra Thin U
Neck Joint Construction – Neck-Thru
Benefits Of A 7 String w/Standard Scale Length
With a longer Scale length, you may find reaching the wider Fretboard difficult or awkward with your fretting hand.
A 7-string with a standard 25.5-inch scale will make moving instruments comfortable.
Neck Finish – Satin
Nut Width – 1.97 in. (50 mm)
Nut Material – Ebony
Nut Type – Molded
Number of Frets & Size – 24-XJ (Extra-jumbo)
PowerStation
The SH-7ET uses the Fishman Fluence® Modern Humbucker pickups for incredible Sonic ranges and tones.
Pickup Configuration – HH
Neck Pickup – Fishman Fluence Modern Alnico Humbucker
Bridge Pickup – Fishman Fluence Modern Ceramic Humbucker
Pickup Cover Material– Black Nickle
Pickup Switch – 3-way
Controls– Master Volume/Master Tone (Push/Pull)
Voicings
The push-pull tone pot lets the player access two different voicings.
Down Position on the Master Tone gives you an Active sound, and if you pull the Tone Switch up, you get a Passive tone.
Watch To See How The PowerStation Works Video 1
Hardware & Controls
Finish– Black
Strap Buttons – Standard
Tuners – LTD Locking
Bridge Type –Fixed Bridge/ Adjustable
Bridge Design- ET Evertune (F model)
Who Is EverTune?
EverTune is an American company (est 2010) that produces a guitar bridge designed to maintain stable tuning and spot-on intonation all over the Neck in nearly any condition ( temperature or humidity) from changing string tension caused by bending.
"When a string stretches or slips, the springs apply the opposing force necessary to compensate for the shift, thus maintaining the correct tension and tuning."
EverTune
The Bridge Design uses a mechanism to keep the string tension constant through a spring and lever system, one for each of a guitar's strings. (See Image)
Added Benefit
This System allows the player to tune with a screw on the bridge instead of the Headstock.
Special Features
 Glow-in-the-dark side position markers. (See Image)
Headstock with "Sir Headly"
The Headstock sports the name that inspired this instrument, "Sir Headly."
More FAQ
Brian Head Welch Talking His Guitar Video 2
Final Thoughts
I first saw KoRn in 2015 in the video "Did My Time" for the movie Tomb Raider – The Cradle of Life, and I was drawn to their sound and started down my 7-string journey.
This Brian Head Welch signature guitar has exceptional build quality, tuning stability and looks excellent.
Also, I am a big fan of the Neck-Through Constructions and the Push Pull Tone Switch, corresponding to the two different pickups.
The GITD neck markers were a great idea when I first saw them on the Steve Vai JEM and still are today, along with the standard Scale Length.

Should You Get This Guitar
Yes
If you need this kind of sound or want a 7 Sring in your arsenal.
Based on the design, it can be versatile, but as signature guitars go, it is a bit pricey.
Did You Like This Article?
Check out my James Hetfield Signature Guitar ESP LTD Iron Cross review. 
Also…
Leave your comments in the section below, and if you want me to review a favourite guitar.
As always, stay the course and keep playing.
See you in a couple of weeks for my next post.
Feature Image of complete guitar (Front & Back) courtesy of Amazon 
Feature Image of Brian "Head "Welch, playing live at Konzert, Livekonzert, Livemusik, Rock im Park, Utopia StageAuthor Fred Gasch Image courtesy of Wikimedia and Licensed under the Creative Commons CC-BY-SA-3.0 de
CTA image Brian performing with Korn at the 1st show of the reunion tour on May 15, 2013, Belle Vernon, PA-Image courtesy of Wikimedia- Author Josie Borisow -And is licensed under the Creative Commons Attribution-Share Alike 3.0 Unported
The ESP LTD SH-7 Brian HEAD Welch Signature Guitar
2188.00
Basswood Body w/Flamed Maple Cap
8.0/10
Neck-Thru Joint Construction
8.5/10
25.5" Scale Length
7.5/10
Fishman Fluence Humbucker Pickups
8.0/10
ET EverTune Bridge Design
8.0/10
Pros
3-piece Maple Neck
Master Volume/Tone (Push/Pull) Options
Glow In The Dark Side Position Markers
LTD Locking Tuners
"Sir Headley" On Headstock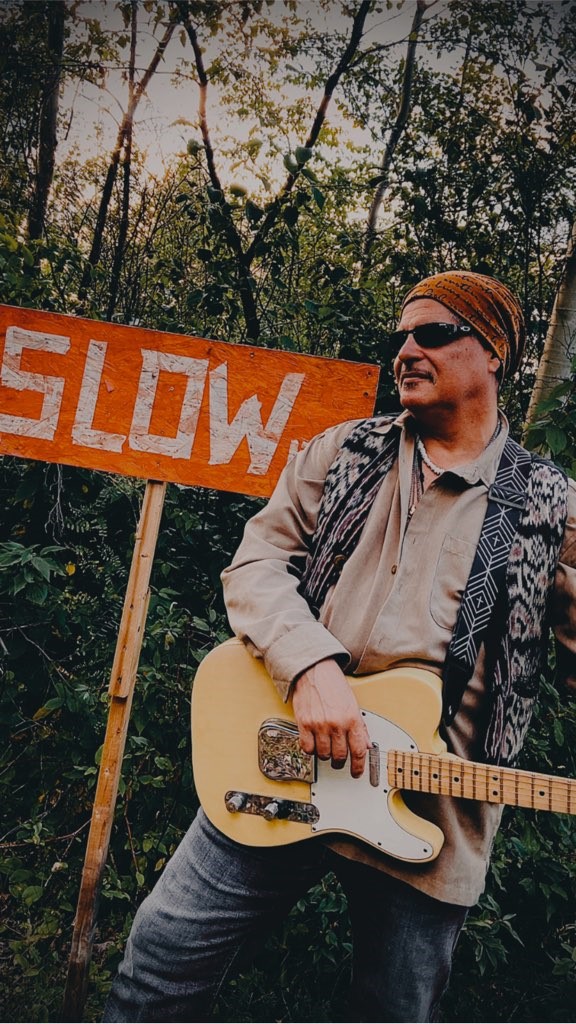 Starting A Journey At 7 Years Of Age, The Love For The Guitar Only Became Stronger Going Into My Teens. This Leading To An Exciting Time Of Teaching, Performing, And Recording. Join Me Now As We Can Bring The Love Of This Instrument To Other Musicians Globally.