This Post May Contain Affiliate Links
In compliance with the FTC guidelines, please assume that some of the links on these posts and site are affiliate links from which I receive a small compensation from sales of certain items.
Learn more
The Jackson Marty Friedman Kelly Signature Kelly KE-1T
Jackson Guitars is an instrument manufacturer founded by Grover Jackson, creating Electric and Bass Guitars.
Acquired by Fender Musical Instruments Corporation in 2002, Fender manufactures US Jackson Models in Corona California and the "budget models" in Indonesia and China, making their instruments more accessible to lower-end buyers.
Early Jackson
In the 70s, Grover obtained part ownership in the Charvel Guitar & Repair Company which would file for bankruptcy in 78 and sell its interest, leaving him to take over the Charvel name and brand.
The company would go on to develop more designs, such as the…
Soloist
King V
Dinky and the 
Kelly 
All of which remain icons of the brand.
From its earliest beginnings until today, Jackson guitars are known for their slender, angled designs and are still popular with hard rock or metal musicians.
Along with distinctive headstocks, other design features like the "Inverted Shark Fin" inlays would inspire other famous guitar companies like Ibanez to follow suit with similar designs. (See Image)
The History Of The Kelly
1982 To Present
Designed and named after Bradford Kelly (Guitarist for the Australian heavy metal band Heaven)
The Jackson Kelly or KE is a modified version of the Gibson Explorer, in production since the early 1980s, and is available in different hardware configurations and finishes.
The Kelly sports a classic Jackson Pointed headstock, Thin Neck Profile, Standard 24 Jumbo Frets, Inverted Shark Fin Inlays, Rosewood or Ebony Fingerboard; a Maple Neck-Thru Design extended from the body allowing for a high level of playability, along with an Alder or Basswood  Solid body with a  Locking Tremolo or Fixed Bridge along with an H-H Pickup configuration.
The Kelly Powerstation
Both Active EMG & Passive Seymour Duncan Pickup Configurations
The Jackson KEXMG of the X Series is the only model to feature an active EMG 81 in the bridge position and an active EMG 85 in the neck position.
All other models contain passive Seymour Duncan pickups.
The Jackson Guitar features a Volume Knob, a Tone Knob and a Toggle switch.
The Kelly was later popularized by Megadeth Guitarist Marty Friedman, with a KE-1 signature model, which has since been removed from production.
Marty Friedman is an American composer, producer, arranger and guitarist alongside Jason Becker in his project Cacophony from 1986 to 1989. (More on this later)
Marty Friedman is among the most influential metal guitarists of today.
He gained popularity in the late 1980s with his solo albums. Still, He cemented his position as one of the most respected lead guitar players throughout the 1990s  with the thrash metal giants Megadeth from 1990 to 2000.
Early Years
After attending a KISS concert at 14 in Washington, DC, Friedman took up the guitar and is self-taught for the most part.
Instead of 'Woodshedding" like most young guitarists, Friedman started playing live quickly, doing easy covers from bands like KISS and The Ramones alongside their original tunes.
According to the Artist, playing live will force you to up your chops game.
He states in an interview…
"To get inspired and stay inspired and get out of a rut and playing the same things all the time, you must create opportunities to play your guitar in front of other people." 
Marty Friedman
Moving To Hawaii
After moving to Hawaii with his parents in his late teens, Friedman formed several other music projects, including Duece and Hawaii (previously called Vixen) and Cacophony with Jason Becker, another up-and-coming young virtuoso who together featured a mixture of styles and sounds, including…
Neoclassical metal elements 
Twin guitar synchronized harmonies and counterpoints
When Cacophony disbanded in 1989, Friedman auditioned for the thrash metal band Megadeth and joined in February 1990, Integrating his exotic style of playing from the Cacophony era into the music of Megadeth.
Megadeth
The album recording Rust in Peace released in September of 1990, got certified platinum in 1994 and was nominated for the Best Metal Performance at the 33rd Grammy Awards.
In July 1992, Megadeth Released a more commercial album, Countdown to Extinction, aimed at a wider audience, going on to sell Double Platinum.
Friedman released three solo albums between 1992 and 1996, featuring Megadeth bandmate Nick Menza on drums.
After a total of 5 studio albums with the group and a 10-year tenure in December of 1999, Friedman departed from the group, playing his last show on January 14, 2000, citing lack of growth as a musician and wanting to move the band into a more aggressive sound than what the group was playing at the time.
But during Friedman's time in the band, the project sold over 10 million albums worldwide.
After Megadeth, Friedman appeared on several projects from 2003-2009 while simultaneously moving to the Shinjuku neighbourhood of Tokyo.
Learning & Living In Japan
In the late 90s and early 2000, Friedman focused on Japanese music exclusively wanting to inject his musicality into the local Japanese music scene.
He had no language barrier, for he was speaking, reading and writing Japanese as a hobby while on the state-side tour buses with his bandmates.
Going to Japan on tour with Cacophony for the first time, he was impressed by their attention to detail regarding music and the business, inspiring him to move there in 2003 after the Megadeth project.
Friedman has been living in Tokyo Japan since and has appeared on over 700 Japanese Television programs, regularly contributing to music magazines and newspapers, along with launching a record label under Avex Group called Gokukara Records (2010-2013) and continued to tour and make guest appearances on multiple other music projects, allowing the Artist not to have to settle on his musical creativity.
In 2014 Friedman released his new album Inferno and moved his touring out of Japan to Europe.
Guitar Individuality
When he was in his late teens, he discovered that learning foreign music would be his path to becoming an individual regarding his guitar voice.
He started by learning the sounds of instruments from different countries, like the Indian Sitar, traditional Japanese music and string instruments from China, all of which forced him to think and do things differently than what was being done in the Rock scene at the time.
He is best known for his fusion of Eastern/Western Music, Neoclassical/Thrash Metal, and Progressive Rock styles.
He likes to use Arpeggiated chords, Middle Eastern & Exotic Asian scales stemming from Chinese/Japanese origins; different from the Minor/Major pentatonic and Mode-based playing he was surrounded by the Western world of Heavy Metal.
"I was always more attracted to note choices and the chords under the note choices that I did not hear in traditional rock."
Marty Friedman
Unorthodox Guitar Picking Techniques
Based on the angle that Friedman's wrist is positioned, he has learned to create an unorthodox picking technique.
He utilizes upstrokes instead of downstrokes, especially on the high B and E strings.
Also…
Rather than strictly picking from his elbow or wrist, Friedman will pick by moving his fingers in a circular pattern—a technique known as "circle picking," which again goes against the conventional hand position frequently used by Western players.
The USA Jackson KE1 Marty Friedman Signature Model
Playing almost exclusively Jacksons, the company has created a signature line of Marty Friedman Kellies.
Two models within Marty's signature series ranks are the…
Jackson Kelly KE1T (A Model w/Tune-O-Matic Bridge) &
Jackson Kelly KE1F (A Model w/Floyd Rose Original)
Made from a solid single-cut flat top Poplar/Alder body w/Mahogany wings, a Maple neck running through the body's center, a Tune-o-Matic bridge w/String-Through Construction, a 24-fret bound ebony fingerboard, one volume knob, and a Seymour Duncan humbucker in the bridge position. (Read on)
The Tech Specs
Body
Body Materials – A Poplar body w/quilt maple top option from 1996-1999  and an Alder body w/quilt maple top option from 2000-2001.
Body Type –

Solid Body

Body Style –

Double cutaway/Explorer shape

Body "Wing" Wood –

Mahogany

Binding –On Neck & Body
Manufactured in the USA
Years in production – 1996-2001 worldwide
Catalog price – 1996: $1,645 (solid finishes) / $1,745 (trans finishes)
Gloss Finishes in various colours- BLK(Black), SWP(Snow White Pearl), TBK(Transparent Black), TB(Transparent Blue)
Neck
Neck Material- Quarter Sawn Maple
Neck Finish–

Gloss

Neck Shape–

Series Standard

Fingerboard Material – Ebony (with binding)
Inlays- Pearl

MOTO

Sharkfin "inverted."
Frets- 24 Jumbo Size

Nut Width-

1.6875″ (1-11/16″)

Nut Material –

Bone

Scale Length–

25-1/2″

Tuners–

Die-cast, locking

Neck Joint-

Neck-through
Neck Through Construction Pros & Cons
As seen on high-end instruments and made from one continuous piece of wood, you have no separation in the junction between the neck and the body, this design is optimum for maximum sustain, resonance, and tonal quality. (See image)
Pros
Look and Feel Slick and Clean
Maximum Tonal Resonance and Sustain
Easily played in the higher fret registers
Cons
If the neck gets damaged, it is impossible to replace, so you would need to purchase an entirely new instrument.
It is the most expensive of the 3 types of neck construction and takes significant experience and skill to manufacture.
Unlike the bolt-on, you cannot mix and match fretboards.
Want To Learn More About The Different Guitar Neck Constructions? Tap Here
Powerstation
Pick Up Configuraation – H
Bridge Pickup – Seymour Duncan TB-4 Humbucker with powerful low ends, crisp highs, and upper midrange.
Hand built in Santa Barbara, CA, these Seymour Duncans use an Alnico 5 bar magnet, silver nickel bottom plate, 4 conductor lead wires parallel and split coil and vacuum wax potted for squeal-free performance.
Hardware
Bridge – A Tune-o-Matic Kahler AMP3310 (String through) or

Floyd Rose option.
Special Features
1 Volume Knob
The placement of the volume knob is designed based on the Artist's aggressive approach to his attack on the instrument and the unorthodox picking technique. (See image)
Friedman designed the instrument free of controls because of his attack on the guitar.
Having a volume knob in the standard location and toggle switches around the pickup would create a conflict in his trying to avoid the knobs, by simplifying the design and moving the knob as far from his playing area as possible gave him freedom and a clean playing space.
Video
Final Thoughts
Friedman's impactful and game-changing contributions cannot be overstated; his musical influence and ability to play very melodically over chord progressions are very appealing.
He cites that key modulations are a key factor in his songwriting approach.
I never followed him during the Megadeth run but became a fan of his abilities later on in his solo work.
The ability to play strong melodies is very attractive to me as a guitarist, as opposed to just playing quickly, and Friedman has established a sound and technique that is truly his own.
Should You Add This To Your Collection
Playing almost exclusively Jackson's Kelly guitars for almost 3 decades, this guitar and his brand are established.
Finding one might take some doing, also the US Models will still be pricey, but you will still be getting a very good American-Made Jackson guitar that can be used exactly as it was intended for.
Also…
Would have liked to see a 12"-16" compound radius fingerboard on this battle axe.
Did You Like This Article?
Check out my review of the Zakk Wylde Gibson Les Paul Custom
Also…
Leave your comments in the section below if you would like me to review a favourite guitar.
As always, stay the course and keep playing.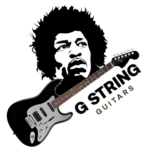 Feature image of Marty Friedman Jackson KE-1T courtesy of chorder.com
Feature image of Marty Freidman playing the Jackson live courtesy of whatgear.com
Image of Marty Friedman in the CTA courtesy of ebay.com
The Marty Friedman Jackson KE1
$1880.00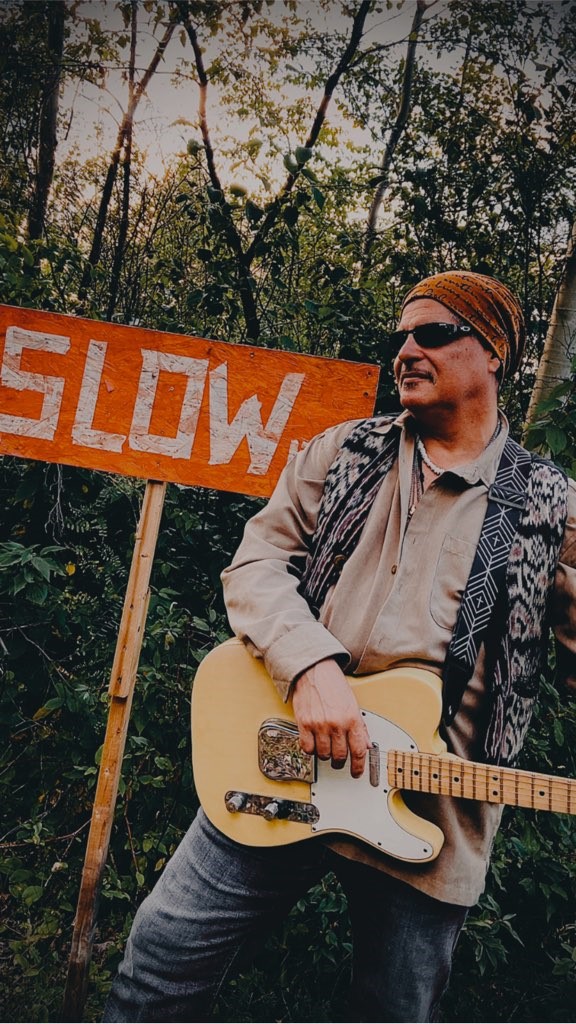 Starting A Journey At 7 Years Of Age, The Love For The Guitar Only Became Stronger Going Into My Teens. This Leading To An Exciting Time Of Teaching, Performing, And Recording. Join Me Now As We Can Bring The Love Of This Instrument To Other Musicians Globally.