This Post May Contain Affiliate Links
In compliance with the FTC guidelines, please assume that some of the links on these posts and site are affiliate links from which I receive a small compensation from sales of certain items.
Learn more
The Jeff Beck Signature Stratocaster
Fender
Fender (FMIC) is an American manufacturer of instruments and amplifiers, founded by Leo Fender in 1946, and is best known for its solid-body electric guitars and basses, particularly the…
Telecaster
Jazzmaster
Precision bass &
Stratocaster
The Fender Stratocaster
This instrument, affectionately known as the "Strat," is an electric guitar designed between 1952 -1954 by Leo Fender and his team of Bill Carson, George Fullerton, and Freddie Tavares and has been produced to the present day.
Along with the Gibson Les Paul, SG, and Telecaster, the Strat is one of the most copied guitar shapes inspiring the next-generation Super Strats.
Follow This Link To Learn More On The Super Strat
The revolutionary double cutaway shape, three pickup designs, bridge/vibrato, 25.5-inch scale length, and distinctive headstock make the Fender Stratocaster one of the most iconic electric guitar models of all time.
Fender Brand Champions
Fender has had numerous brand champions throughout its existence, but only a few have had a permanent model as part of the Fender Custom Shop Artist Collection.
Fender Custom Shop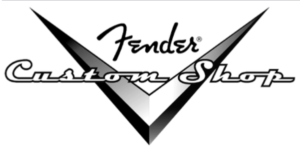 Established in 1987, the Custom shop is where the company creates specialty instruments intending to produce the best of the best guitars for selected players.
Fender Artist Series guitars are made for the player who would like to have the sound and playability of their favourite guitarist, i.e. a scalloped neck on the Yngwie Malmsteen Model.
Fender has managed to capture the essence of the artists they are working with to create instruments through design and technology and bring them to the average guitarist, leading to the popularity of new artist models and the marketplace.
Artist like…
Eric Clapton 
Stevie Ray Vaughan &
Jeff Beck
Geoffrey Arnold Beck is a composer, guitarist & singer who innovated an instrumental sound based on Blues, Rock and Jazz Fusion.
Early Influences
At 6 years of age, Beck heard Les Paul playing electric guitar on the radio and asked his mother what was the sound coming out of the radio. She replied it was an electric guitar and was all sound tricks.
He responded, "that's for me."
Other Influences
Gene Vincent and the Blue Caps, lead guitarist Cliff Gallup
B. B. King 
Steve Cropper 
Lonnie Mack & Jimi Hendrix
Highlights From A Life Long Musical Journey
While attending Wimbledon College of Art in 1962, he worked in numerous groups and projects.
In March of 1965,  the Yardbirds were looking to replace their old guitarist Eric Clapton. They recruited Beck based on the recommendation of fellow session player and long-time friend Jimmy Page, who later joined the Yardbirds on bass and second lead guitar.
Beck stayed with the Yardbirds long enough (20 months) to play on 1 album released in 1966.
With Beck's experimentation using feedback and distortion, the band's British rock sound pushed open the door for the psychedelic rock era. In the same year, Beck recorded an instrumental album, "Beck's Bolero," with other fellow musicians…
Keith Moon
John Paul Jones
Jimmy Page & 
Nicky Hopkins 
In 1967 he formed the Jeff Beck Group, featuring a new singer Rod Stewart on vocals, Ronnie Wood on bass, Nicky Hopkins on piano, and Aynsley Dunbar on drums, producing 2 albums…
The artist was continually pushing the boundaries of the musical era, but with the equipment of the time he was limited; he says…
"Everyone thinks of the 1960s as something they weren't. It was a frustrating period of my life. The electronic equipment just wasn't up to the sounds I had in my head."
Jeff Beck
After disbanding the Jeff Beck Group, he spent two-and-a-half years off due to a  fractured skull in a car accident in December.
The Evolution Of The Jeff Beck "Sound"
Regaining his health, he resumed his playing. He was involved in numerous projects again with the top session musicians of the time, releasing a solo album, Blow by Blow. (1975)
The Album showcased Beck's technical prowess in jazz-rock and started the switch to the Jeff Beck Sound.
The Album reached 4 in the charts and was Beck's most commercially successful release.
He returned to the studio with keyboardist Jan Hammer and recorded Wired (1976) again, a similar jazz-rock fusion style of music, and followed that Album up with a 7-month world tour in May, resulting in a live album  Jeff Beck with the Jan Hammer Group Live, (1977) then There & Back in June (1980) and "Flash" in 1985.
The Start Of The Jeff Beck "Technique"
Four-Year Break
He was absent from the music scene between 85-89 but was working on his other passion, vintage hotrods and dealing with a long-time battle with tinnitus.
Tinnitus is a condition of experiencing noises like ringing or other sounds in one or both ears that are not caused by an external sound and not experienced by other people.
Following a four-year break, he returned to his instrumental music with the 1989 album Jeff Beck's Guitar Shop; This was the first Album to feature Beck's new guitar-playing technique and style, dropping the guitar pick in favour of a distinctive fingerstyle technique.
Becks Fingerstyle Technique
Beck's general right-hand technique consisted of a Thumb to finger the string, his First Finger on the vibrato bar, and his Ring or Pinky to control the volume knob. (See image)
His technical skill and versatile playing could produce a wide spectrum of sounds by picking the string, fading the sound in and out with the volume knob, and changing pitch with the vibrato arm, sometimes sounding like a human voice.
While using the vibrato, Beck's perfect sense of pitch could range from on-point harmonic melodies to whammy arm dive bombs.
Guitarist's Guitarist
Rolling Stone ranked him as one of the top 5 greatest guitarists of the "100 Greatest Guitarists" and described him as…
"One of the most influential lead guitarists in rock." 
He would go on to achieve 6 Grammy Awards for Best Rock Instrumental Performance and 1 Grammy for Best Pop Instrumental performance, along with being inducted into the Rock and Roll Hall of Fame twice, first as a member of the Yardbirds (1992) and secondly as a solo artist (2009) whose lifelong friend Jimmy Page presented and went on to say…
"He has just gotten better and better and better and still has… all the way through, and he leaves us mere mortals, believe me, just wondering… and having just so much respect for him."
In 2011, Beck received two honorary degrees from British universities.
On July 18, 2011, The  University of the Arts London honoured him in recognition of his "outstanding contribution to the field of Music."
On July 21, 2011, Beck was also presented with an honorary doctorate from the University of Sussex, stating the honour acknowledged "an outstanding musical career and celebrated the relationship between the university and the Brighton Institute of Modern Music." 
Over 5 Decades Of Legacy
Beck would continue to record till 2022, never achieving the same mainstream commercial success as his former friends and bandmates…
Jimmy Page
David Bowie
Rod Stewart
Ronnie Wood
Eric Clapton etc…
But recorded with many artists to gain inspiration and maintained a high level of respect from the community for over 5 decades.
The Guitars
Beck is known for playing Stratocasters (to accommodate his style) but also played Gibson Les Pauls, along with regular and modified Telecasters.
The "Tele-Gib"
Was a salvaged Telecaster with Gibson humbucker pickups rewound by Seymore Duncan in a HH configuration dubbed the "Tele-Gib," because of the full-fat sound of the Gibson Les Paul on a Fender Tele.
Duncan constructed the guitar as a gift to Beck during a recording session for Blow by Blow in trade for his One pickup 1954 Esquire that he played on all of the recordings for the Yardbirds.
Fender & Beck
Fender's first attempt at getting Jeff Beck as a brand champion was in 1987 when the artist approached the guitar company and asked to make him a vintage 62 model with the same Graffiti Yellow colour as his 1932 Ford Hot Rod.
When the artist temporarily turned down Fender's idea of naming an Artist Signature Strat model after him, the company released the model as the Strat Plus.
Version 1
3 years later (1990), on a second attempt, Beck accepted Fender's offer to release a Jeff Beck Signature Strat Version 1 based on the Strat Plus Series model from 87.
(See image)
Version 1  ( 1990-2001) Featured a deep 1950's U-shaped Maple neck w/Rosewood fretboard, Wilkinson roller nut, 2-point tremolo, Alder body, HSS pickup configuration w/Lace Sensor' Gold" pickups, and Sperzel locking tuners, with a TBX Tone circuit available in Surf Green, Olympic White, and Midnight Purple.
The "TBX" tone circuit affects the middle and bridge pickups, and a mini push-push button for coil-splitting of the bridge-position humbucker.
Version 2 & Custom Shop Model
Upgrading the Signature Strat 10 years later in 2001 to introducing Version 2, Fender also released a Custom Shop Model in 2004 based on the 2nd version but with varying degrees of workmanship and detail added.
(See image)
Version 2 (2001-2004) (Custom Shop 2004-Present) Features a Slim C -Shaped Maple Neck w/Rosewood fretboard, Alder body,  Two-point synchronized tremolo with stainless steel saddles, 3-Duel-coil Ceramic Magnet Hot Noiseless Ceramic pickups & 5-way pickup selector, along with a Contoured Heel, available in Olympic White and Surf Green body finish.
Version 1 & 2 Differences
Along with the different pickups and configurations from versions 1 to 2, the tuners and nuts were replaced with Fender (Schaller) Deluxe Locking Tuners and an LSR Roller nut.
Version 2 And The Custom Shop Model
The main differences between the standard production V2 and the master-built Custom Shop Model are as follows…
Higher-quality Tonewoods are used for the Maple neck, Rosewood fingerboard, and Alder body.
Fender (Schaller) Deluxe cast sealed locking tuners (on the standard model) are replaced with Sperzel "Trimlok" staggered locking tuners on the Custom Shop Models as well as…
Overall more attention was paid to the details and finish of the build, with less production and more hands-on.
This second-generation Custom Shop Jeff Beck Strat has all the design features requested by Jeff. It has been updated to a new version to accommodate the changes in his sound and playing style over the years, minus the Wilkinson roller nut. (More on this later)
(Read on)
Guitar Specs
Body
Body Shape – S-Style Strat with rear contoured upper bout "comfort carve."
Body Wood Material– Solid Alder wood
Body Type – Solidbody electric
Colour Finishes – Olympic White and Surf Green
Body Finish – Gloss Polyurethane or "Thinskin" nitrocellulose lacquer
Weight – Approximately 8.62  pounds
Series – Fender Artist
Years in production – 2004 to present
Country manufacture –  U.S.
Neck
Neck Tonewod Material – Maple
Fretboard Tonewood Material -Rosewood
Neck Profile – Modern "Soft C"-Shape
Neck Finish– Smooth Satin Polyurethane
Neck Construction – 4-Bolt-On
Neck Plate – Fender Embossed Serialized
Scale Length – 25.5" (64.77 cm/648mm)
Fretboard Radius-9.5″ (241 mm)
Position Markers – Dot inlays
Nut Width- 1.6875" (42.86 mm)
Nut Material-

LSR Roller t

his replaces the Wilkinson Nut from the Version 1 model
Frets-22 Medium Jumbo
String Tree – n/a
Truss rod -Bi-Flex/Duel Action
Follow This Link To Learn More About Truss Rods
Hardware
Two-Point Tremolo Bridge
The two-point tremolo bridge is designed to function well, even when set to bend strings up or down 1 to 1 ½ steps and stay in tune.
Hardware Finish – Nickel/Chrome
Bridge/Tailpiece -2-Point fulcrum vibrato American Standard Series Synchronized Tremolo, w/Stainless Steel Saddles (See Image)
Jeff favours stainless steel saddles, which give the strings clarity and consistency of tone when using the whammy bar.
The saddles, combined with the pickups and the guitar's weight, give it incredible sustain and bring out the subtle nuances of every note.
Power Station
Special Design Dual-Coil Hot Ceramic Noiseless Pickups
The Hot noiseless ceramic pickups in a SSS configuration give the guitar a great attack and dynamic range, ranging from a clean Strat sound to an edgy distorted tone without losing articulation.
Controls
Controls-Master Volume, Tone 1 (Neck Pickup,) Tone 2 (Bridge/Middle Pickup)
Switching-5-Way Blade Pickup Switch- making it easy to access all the pickup combinations, producing "Out-of-phase" sounds with no volume loss.
"Out Of Phase"
The original Strat had 3 single coil pickups, so it produced sounds that no other guitar could deliver, particularly once players discovered they could lodge the 3-position blade switch in those "In-between" positions to access neck/middle and bridge / middle pickup combinations. These were often referred to as the "Out-of-phase" settings.
Control Knobs-Aged White Plastic
5-Way Switch Tip-Aged White
Pickup Covers-Aged White
Pickguard-3-Ply Parchment White (W/B/W)
Special Features
Contoured Heel for Easier Access to Upper Frets
Jeff Beck's Signature On Headstock
Fender logo with Jeff Beck's Signature on the headstock; the location of the signature is either on the front or back, based on the model.
LSR Roller Nut & Tuning Stability
To accommodate the floating tremolo bridge, Fender has designed the LSR Roller Nut; the design reduces string friction when tension is increased or released while using the whammy bar, and with the addition of the locking tuners tuning stability is increased.
Jeff's Preference
From the V1 guitar to the V2 Custom Shop, Fender replaced the Wilkinson with an LSR Roller nut, stopping production of the previous design.
Jeff still prefers the Wilkinson nut on all his Strats and uses the model slanted down on the bass side under the E, A, and D strings.
(See image)
Why Did Fender Alter The Design?
One could say that they were not versatile enough to accommodate various string gauges, for if the gauge were too thick for the Wilkinson nut design, you would end up with string binding in the slots.
So to accommodate the various string sizes, Fender changed to an LSR Roller Nut for the newer models.
Video
Final Thoughts
The Loss Of A Legend
On January 10, 2023, the start of the new year, we lost an icon.
Jeff Beck Passed from a bacterial meningitis infection at the age of 78, and I, as well as the guitar world, will miss him dearly.
As a guitarist, especially if you have been in the business a while, you see many changes and how the older guitarist inspire newer players, along with equipment and techniques always evolving.
But what will not change is how distinctive Jeff Beck's playing was; from his technique, ear, and touch, he was truly something special, and no matter how players improve, Beck's ability to take the instrument to the next level will remain.
Eric Clapton once said…
"With Jeff, it's all in his hands."
Should You Add One To Your Collection
First off, this is a high-end Stratocaster, and you will never go wrong with this guitar model; the countered heel is a nice touch, all of the appointments are top grade, and it is designed to be functional and still understated.
It only comes in 2 finishes and one Rosewood fingerboard, but It would have been nice to have a Maple neck option as well.
Also, it's a bit on the heavier side for an average Strat, but Jeff liked the sound and sustained from the heavier wood, and the tremolo system is not double-locking, so it will still have issues staying in tune.
The Guitar is not completely authentic based on the nut change, so when you are paying for a Jeff Beck Signature, I feel you should at least have an option for the price.
Did You Like This Article?
Check out my review on the Jackson Randy Rhoads RR1
Also…
Leave your comments below if you want me to review a favourite guitar.
As always, stay the course and keep playing.
Feature Image of Jeff Beck at the Palais, Melbourne, Australia January 26 2009-Image courtesy of Wikimedia-Author Mandy Hall– This file is licensed under the Creative Commons Attribution 2.0 Generic.
Fender Stratocaster in Surf Green Back image courtesy of reverb.com
Fender Stratocaster in White Fron image courtesy of guitarcenter.com
CTA Image courtesy of Amazon
The Jeff Beck Signature Stratocaster
$2099.99
Heavier Alder body
8.0/10
Slim C -Shaped Profiled Maple Neck
8.5/10
3-Duel-coil Hot Noiseless Ceramic Pickups
8.5/10
2-Point Fulcrum Synchronized Tremolo, w/Stainless Steel Saddles
7.0/10
Pros
Bi-Flex/Duel Action Truss Rod
Fender (Schaller/Sperzel ) LockingTuners
Hot noiseless ceramic pickups
Contoured Heel
Signature on the headstock
Cons
American Standard Series Synchronized Tremolo, w/Stainless Steel Saddles
Rosewood Fretboard Option Only
LSR Roller nut
Limited Finishes
Pricey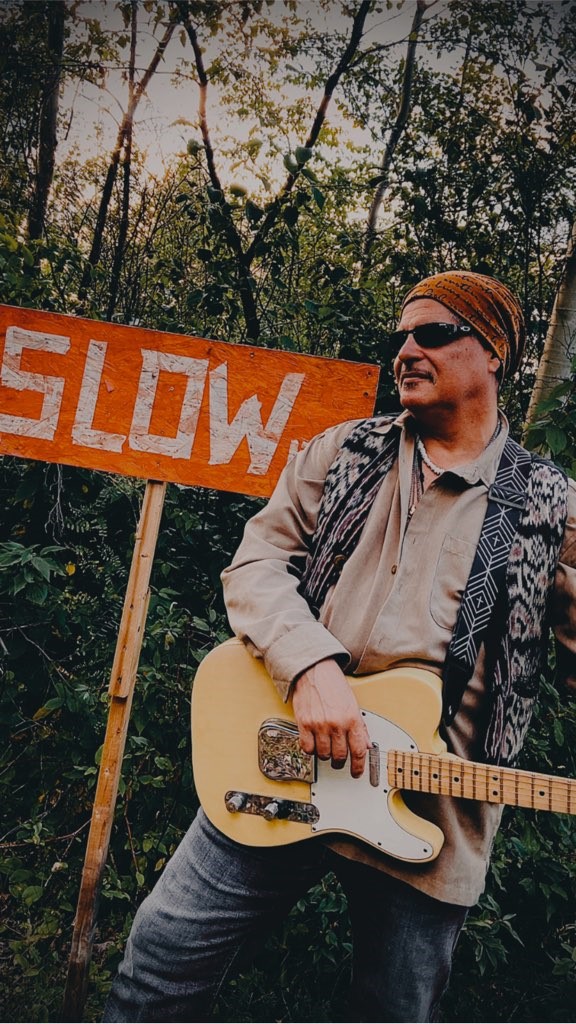 Starting A Journey At 7 Years Of Age, The Love For The Guitar Only Became Stronger Going Into My Teens. This Leading To An Exciting Time Of Teaching, Performing, And Recording. Join Me Now As We Can Bring The Love Of This Instrument To Other Musicians Globally.