This Post May Contain Affiliate Links
In compliance with the FTC guidelines, please assume that some of the links on these posts and site are affiliate links from which I receive a small compensation from sales of certain items.
Learn more
The Fender Stevie Ray Vaughan Signature Stratocaster
The Company
An American manufacturer of instruments and amplifiers founded by Clarence Leonidas "Leo" Fender in 1946 and best known for its solid-body guitars and basses. Particularly the…
Telecaster
Precision/Jazz Bass, and 
Stratocaster
With headquarters in Los Angeles, California, and manufacturing facilities in Corona, California (US) and Ensenada, Baja, California (Mexico).
Company Beginnings
The company began as a "Fender's Radio Service" in late 1938 in Fullerton, California.
Being a qualified electronics technician, Fender repaired radios, phonographs, home audio amplifiers,  and musical instrument amplifiers, which Western Electric released to the public.
Confidently looking to improve on the design flaws in the amplifiers of the era, Leo went on to begin building amplifiers using his design modifications, followed by forming a partnership with Clayton Orr "Doc" Kauffman (K & F Manufacturing Corp,) his first company that designed, manufactured, marketed electric instruments and amplifiers resulting in the first Hawaiian lap steel guitar in 1945.
(See Image)
The Start Of Fender Electric Instrument
In 1946 with the partners citing a difference in the existing organization's direction, the two decided to part ways, and the new solo venture was renamed "Fender Electric Instrument Company."
Challenges Leading To New Standards
Experimenting with more conventional guitar design ideas, The early models were plagued with issues.
ie…
His single-cutaway Esquire models (w/Single Pickup) had one-piece laminated maple necks that bowed in humid weather.
Truss Rods, Name Changes & Bolt-On Necks
To correct these early challenges, a Truss rod was introduced, and the Esquire models evolved to a 2- pickup single cutaway called the "Broadcaster."
Name Changes
Due to brand infringement, the name "Broadcaster" could not be used; and for a short period, it was simply a "Nocaster" until settling on the present-day "Telecaster" or "Tele."
By 1950 mass production began of the Bolt-on-neck, which allowed for the instrument's body and neck to be finished separately making the final assembling efficient and cost-effective.
Stratocaster Is Born
R&D
With the success of the Tele and added input from working musicians and research collected, Fender, along with his team of Bill Carson, George Fullerton, and Freddie Tavares. Unveiled the Stratocaster, or "Strat, in August of 1954.
Like the 'Tele," the "Strat" has been manufactured to the present day with models slightly changing from the original design but with the essential character remaining constant.
Double Cutaway Design
The Stratocaster is a solid-body electric guitar designed for balance and comfort with a contoured body and double cutaway shape with an extended upper top horn.
Strat Specs
The Guitar sported a Maple neck with various fingerboard tonewoods, 6 tuning pegs mounted along a single side of its iconic headstock, 21 frets, front routed electronics and output jack, 3 single coil pickups, 25.5 inches (648 mm) scale length, various finish options and 2 integrated bridge designs.
2 Bridge Variations
The hardtail fixed bridge w/6 adjustable saddles for independent height and intonation along with…
The pivoting Tremolo bridge with saddles & springs mounted in a rear cavity, Also…
Like the "Tele" a decorative removable metal bridge cover plate (that was stopped being produced by the later 1970s.)
Tonal Versatility & Copied
With a 3-way selector switch (which eventually became a 5-way), and 1 volume and two-tone controls, this instrument offered more tonal versatility over the earlier 1 and 2 pickup models.
The 'Strat" became one of the most often copied guitar shapes on the marketplace, and was the inspiration for the modern Superstrat guitars we are accustomed to presently.
Mod Friendly
With its easily removable components, the ability to personalize or customize this guitar is a commonplace event, from changing out necks to different pickup configurations to the types of woods and other cosmetic changes, this guitar is Mod Friendly.
Brand Champions
The Instrument's popularity resulted in no shortage of brand champions over the decades.
With Rock legends like…
And another guitar icon who has his place in the halls of greats…
Stevie Ray Vaughan
Stephen Ray Vaughan (October 3, 1954 – August 27, 1990) was an American  Singer, composer and guitarist best known as the frontman of the blues rock trio Stevie Ray Vaughan and Double Trouble.
First Guitar
Stevie began playing drums and saxophone at the age of 7; being inspired by his older brother guitarist Jimmie Vaughan, he received his first guitar and committed himself to learning the instrument by ear.
In 1963 at the age of 9, Jimmie passed down a Gibson ES-125 for Stevie to play, resulting in younger Vaughan joining his first band in 1965, and playing live at the local clubs in his hometown of Dallas.
At 18, Stevie left Dallas to play full-time on the local club circuit in Austin, Texas, where he learned to cut his skills and work on his iconic style.
Inspirations
With a musical style base in blues, rock and jazz, his influences varied from…
Johnny Winter, Albert King, BB King, Albert Collins, Buddy Guy, Muddy Waters, and Lonnie Mack along with Django Reinhardt, Wes Montgomery, George Benson, and his all-time favourite guitarist Jimi Hendrix.
Jamming & Meeting With Your Heros
He quickly became one of the most popular acts on the Austin Music scene, where he could jam with the likes of ZZ Top and his blues guitar influences, like Buddy Guy and Albert King, which Vaughan described the experience as almost "scaring him to death, It was the best I've ever seen."
In his first meeting with Lonnie Mack in 1978, (a guitar hero from youngster to adult) Vaughan would go on to say in 1987 that Mack was "ahead of his time" and was inspired to learn tremolo picking and vibrato along with "playing guitar from the heart."
Double Trouble
SRV joined forces with Tommy Shannon on bass and Chris Layton on drums to create Double Trouble in 1978 and maintained frequent residencies performing at one of Austin's most popular nightspots.
David Bowie
While performing in 1982 at the Montreux Jazz Festival, he was seen by David Bowie, which resulted in a studio gig where SRV played on Bowies "Let's Dance" (1983) Album, recording 6 of the album's 8 songs.
The album was released on April 14, 1983, and sold over 3 times as many copies as Bowie's previous album.
In the same year, this was followed by Epic Records signing Double Trouble to a record deal, releasing their debut studio album Texas Flood,  followed by…
Blues Revival
With the blues of the 1980s going strong, Vaughan became the leading figure of the newfound revival in the music genre, appearing on network television and embarking on extensive concert tours.
His 4th and Final Studio Album, "In Step," reached number 33 in the United States on the Billboard 200, spending 47 weeks on the charts making the album his most commercially successful.
The album included Vaughan's only number-one hit, "Crossfire, " putting SRV as one of the world's most highly demanded blues performers, with headlining world tours.
Gone Too Soon
After a performance on August 27, 1990, Vaughan and 4 others were Killed in a helicopter crash in East Troy, Wisconsin.
With a short career of 7 years and only 35, he was one of the most influential blues guitarists in history.
Even after Vaughan passed, his music continued to grow in commercial success, releasing over 15 Million albums in the US alone.
Accolades
In Step –Was the only album to win a Grammy Award for "Best Contemporary Blues Album" in 1991
Blues Hall of Fame – Inducted Vaughan in 2000
Rolling Stone Magazine – Ranked him the 7th greatest guitarist among the "100 Greatest Guitar Players of All Time," in 2003
The  Rock and Roll Hall of Fame – Inducted Vaughan and his Double Trouble bandmates in 2015
Guitar World Magazine – Ranked him as "Number One" in its list of the greatest blues guitarists.
Stevie Ray Vaughan In Print
The Stevie Ray Vaughan Signature Stratocaster
Number 1
Debuting at the NAMM Show in January of 1992, this guitar was modelled after Stevies favourite 1963 Fender Stratocaster, which he called Number 1, with the signature guitar still being sold today.
The body was stamped 1963, and the original neck 1962, but was replaced in 1989 after it could no longer be refretted properly.
Overview
This guitar sports a 3-Tone Sunburst Finish with a Thick "Oval-shaped neck," Jumbo Frets, 12″ Fretboard Radius, a SSS Configuration w /Texas Special Pickups, "SRV" etched into a black pickguard and a Reverse Vintage-style Tremolo and more.
(Read on)
Vaughan bought his original "Number One" Strat in 1974 and used it in almost every recording with Double Trouble in all of their 5 studio albums. This guitar was retired due to many fret replacements, with it still being played occasionally.
He modified the guitar over the years, with Fender faithfully reproducing this rendition.
The final product is essentially what "Number One "would be if brand new.
Fender & SRV
Artist Input & Production
The company approached the artist in late 1980 with an idea to release a Fender Custom Shop SRV Standard Stratocaster with a limited edition run of 500 models.
They presented the artist with 3 prototypes in June 1990 but were missing some personal cosmetic appeals, like the "SRV" script style lettering he had put on his guitar with replacement stickers. (more on this later)
This signature model did not go into production until after his passing in 1991 with the support and direction of Vaughan's brother and made its debut at the NAMM Show in January with his friends, family, bandmates and assorted blues guitar greats in attendance.
Fender Custom Shop
Established in 1987, the Custom shop is where the company creates instruments intending to produce the best of the best guitars for famous to the select players wanting more specialty, customization and personal touches and today employs over 50 master builders and craftsmen.
Tech Spec
Body
Body Shape – S-Style Strat w/Double Cutaway
Body Wood Material – Solid Alder wood
Body Type – Solidbody electric
Body Finish – Gloss polyurethane varnish
Colour Finishes – Three-colour sunburst
Guitar Weight – 11.3 kg
Series – Fender Signature Artist 
Years in production – 1992—present
First-Year Model Number –#SE 907285
Neck
Neck Tonewood Material – Maple
Neck Finish – Polyurethane gloss
Neck Profile – Early-'60s Deep, "Thick-Oval-C" Shape, the added wood mass improves tone and Sustain along with fitting the hand perfectly
Fretboard Radius – A flat 12″ (305 mm)
Position Markers – White Ivory DOT inlays 
Frets Number & Size – 21 Dunlop 6105 Narrow Tall Jumbo Frets
Dunlop 6105 frets
The largest of the fret sizes, these frets are tall and wide, allowing for a better string grip and more control of bends and vibrato.
A good choice for players with larger hands and thicker fingers.
Fretboard Tonewood Material – Pau Ferro with the earlier models featuring a Brazilian Rosewood fingerboard.
Pau Ferro Fingerboard
Excellent wood for instrument fingerboards, Pau Ferro, is a South American tone-wood with a feel and sonic characteristic similar to rosewood, but lighter in colour and more rigid.
Neck Construction – 4 Bolt-on Custom w/Neck Plate
Truss Rod– Vintage-Style Butt Adjust
Nut Width – 1.650″ (42 mm)
Nut Material – Synthetic Bone
Scale Length – 25.5″ (648 mm)
Tuning Machines Heads- 6-in-Line American Vintage
String Tree – Single
Powerstation
3 Custom Shop "Texas Special" Pickups
Cosmetically similar to his original model, it sports 3 Texas Special single-coil Strat pickups and is made with alnico 5 magnets, enamel-coated magnet wire and staggered pole pieces.
The pickups also include extra winding for added output and a dynamic tonal range with tighter bass, focused midrange and crystal clear highs.
Improvement
Typical for 1963 the original pickups were relatively low output, rumoured to have an impedance under 6k ohms, with the hottest being in the neck position.
Despite the difference with the new pickups not accurately reproducing the sound of his original guitar, they were improved upon with Stevie's involvement and approval.
Bridge Pickup –Texas Special Single-Coil 
Middle Pickup – Texas Special Single-Coil
Neck Pickup –Texas Special Single-Coil 
Configuration – SSS
 Hardware & Controls
Finish Material– Gold Plated Vintage Hardware
Control Knobs – White plastic
Controls – 1 Master Volume, & 2 Tone
Blade Switch– 5-way  for tonal variance.
Switch Tip – White plastic
Special Features
Artist Signature on Headstock
The headstock displays the inspiration for the guitar (See Image)
Reverse Vintage Style Left-Handed Tremolo Bridge
Jimi Hendrix Inspired
Vaughan preferred the left-handed (or upside-down) tremolo with the arm being above the strings rather than below, resembling a reversed strat. The setup was inspired by his greatest guitar hero Jimi Hendrix but functionally also allowed him to work the tremolo arm with his elbow.
(See image)
Vaughan on Hendrix
 "I love Hendrix for so many reasons. He was so much more than just a blues guitarist—he played damn well any kind of guitar he wanted. In fact, I'm not sure if he even played the guitar—he played music."
Follow This Link To See The Fender Jimi Hendrix Signature Stratocaster
Engraved SRV
3-Ply Black

Pickguard

While on June 7, 1990, backstage at the taping of The Tonight Show Starring Johnny Carson, Vaughan requested the studio staff if they could provide him with replacement stickers (due to wear) of his initials for his guitar.

The staff provided Vaughan with what they could find, and he liked the lettering so much that he proposed engraving it into the pickguard, as it appears today. (See Image)
Final Thoughts
My first exposure to Stevie was on one of his live performances on Austin City Limits in 1983, and right off, whether or not you were a blues player, you knew he was in command of his instrument.
With his Zorro-style look, a worn 1963 Strat with a power trio and the honesty of his playing and music, how could he not be a contender for guitar hero in his genre?
Sadly like Vaughan's main inspiration Hendrix, his career was also cut short.
My thoughts on this signature model, are that it would have been nice to see how it would have evolved as he did.
Many artists add more ideas for changes to their signature models as they develop over the years, but to credit Fender, they did capture where Vaughan was at the time with this guitar, given the input he manage to relay.
Should You Add This To Your Collection?
Everyone should have a Fender Stratocaster in their collection, just on the play and feel.
This Strat is a bit more distinctive and will feel different based on the size of the neck's profile and frets; also using the reverse bridge might take some time to get used to, but it's for the guitarist to get a piece of his favourite player and identify with him in their own personal way.
New & Used
A new model Fender, will be looking to sell it with added Accessories, like a Vintage Tweed Hardshell Case, Strap, & Cable.
In the used option, pricing on this guitar is all over the board; start looking, and you should get a used one for a reasonable cost.
There are a couple of other variations to this model, like the Custom Shop NOS (Number One Special) as well as the Vintage Replica of his original. Both are higher-end instruments with limited runs and can be more costly.
Did You Like This Article?
Check out my review of  The Jeff Beck Signature Stratocaster
Also…
Leave your comments below if you want me to review a favourite guitar or player.
As always, stay the course and keep playing.
Feature image of guitar front and back courtesy of Amazon
Feature image of Artist courtesy of Amazon
Stevie Ray Vaughan's signature (image) is courtesy of Wikipedia and is released under the Public Domain.
The Fender Stevie Ray Vaughan Signature Stratocaster
$2,149.99
Maple Neck w/Early-'60s Deep, "Thick-Oval-C" Shape Profile
7.5/10
Texas Special Single-Coil Pickups
8.5/10
Reverse Vintage Style Bridge-Left-Handed Synchronized Tremol
7.5/10
Engraved SRV 3-Ply Black Pickguard
8.0/10
Gold Plated Hardware
8.0/10
Pros
Solid Alder Wood Body
Engraved SRV 3-Ply Black Pickguard
Artist Signature On Headstock
Versatile
Not Hard To Find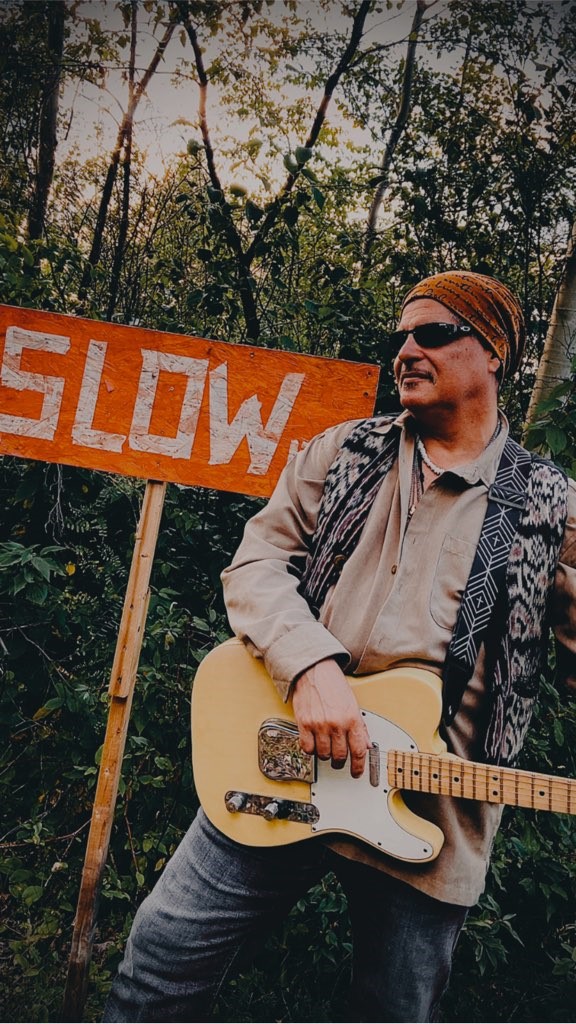 Starting A Journey At 7 Years Of Age, The Love For The Guitar Only Became Stronger Going Into My Teens. This Leading To An Exciting Time Of Teaching, Performing, And Recording. Join Me Now As We Can Bring The Love Of This Instrument To Other Musicians Globally.