This Post May Contain Affiliate Links
In compliance with the FTC guidelines, please assume that some of the links on these posts and site are affiliate links from which I receive a small compensation from sales of certain items.
Learn more
The Yngwie Malmsteen Signature Guitar
The Ovation
Acoustic/Electric 

YM68 & YM63

Viper 
Ovation
Ovation is a Kaman Aircraft Aerospace Corporation division, operating as a helicopter design and manufacturing company leading the industry with its R&D.
It was founded in 1945 by Charles Kaman, who, outside of being an aerospace pioneer, was also an avid guitar enthusiast.
Working with his skilled woodworkers to create wooden rotor blades, he and his team created the round-backed composite body Ovation guitar, which led to the diversification outside of the aerospace industry and the creation of Kaman Music in 1965, a subsidiary of Kaman Aircraft.
KMCMusicorp is a string instrument manufacturer of 6 & 12 Steel & Nylon String guitars and a distributor of parts and accessories, with headquarters in New Hartford Connecticut.
Ovation guitars, and later Adamas guitars, produced Acoustic-Electric guitars from 1966 to 2007.
In 2008 the KMCMusicorp was sold to Fender Musical Instruments Corporation.
Fender closed the ovation guitar factory in New Hartford Connecticut in 2014, moving all production of Ovation guitars overseas, and using that factory to produce other Fender-owned brands.
Ovation was sold again to the company Drum Workshop in January 2015.
The company bought the New Hartford Factory and reinstated the previous Ovation production that Fender had ceased and branched out into other string instruments.
Research & Development & The First Ovation
Putting together a small team of engineers and technicians who were woodworking hobbyists from his aerospace company, they went on to invent the first Ovation guitar in 1964.
Lyrachord
Using their knowledge of high-tech aerospace composites, they developed a patented material comprising of interwoven layers of glass filament and bonding resin.
This strong and lightweight material has an interior surface capable of improved resonance, amplification and projection than conventional porous woods normally used in guitar making.
Other Benefits Of The Synthetic Material
It provides a smoother body for more comfort 
Parabolic bowls dramatically reduce feedback 
Lyrachord, unlike wood, will not warp, chip, crack or split
New Electronics For High volumes
Outside the ovation bowl back bodies, the guitars were equipped with preamps, onboard equalization, and piezo pickups, all designed to battle feedback from their instruments in live venues and high volumes.
National Attention & First Brand Champion
Being used by Glen Campbel on his CBS Show in 1968, the Ovation Balladeer model received its first national attention, and in 1969 the artist would become one of the company's first brand champions.
Reaching the height of its popularity in the 1980s, Ovation went on to establish more artists to champion the guitar company…
Nancy Wilson (Heart)
Alex Lifeson (Rush)
Steve Lukather (Toto)
Yngwie Malmsteen
Yngwie Johan Malmsteen is a Swedish composer, singer, guitarist and producer who started his career in 1978, releasing 22 studio albums over 4 decades, with many naming him the Neoclassical Heavy Metal King.
Neoclassical Heavy Metal
This is a heavy Metal subgenre that is associated with lead guitarists' with a combination of Heavy/Speed Metal and Classical Music married together, featuring playing that is technical and difficult to execute.
During the 80s, Yngwie Malmsteen's playing contributed to this style of Metal that had become popular among other guitarists.
Other Players who were part of this were…
Ritchie Blackmore 
Uli Jon Roth &
Early Inspirations
Influenced by Classical music at a young age, particularly 19th-century Italian virtuoso violinist and composer Niccolò Paganini and Johann Sebastian Bach, he also discovered Ritchie Blackmore and Jimi Hendrix.
Coming to America
From a 1978 Demo tape of Malmsteen playing heard by Mike Varney of Shrapnel Records, Yngwie was invited to the United States to play with the band Steeler and Alcatrazz in 1983 & 1984.
Following a dispute with frontman Graham Bonnet of Alcatrazz, Malmsteen was replaced by Steve Vai 
That same year, Yngwie would release his first solo album, Rising Force.
Shelf Life
Despite his success in Europe and Asia, by the early 1990s, some heavy metal styles at the forefront of the industry such as Neoclassical and Shredding Metal lost their appeal in the US.
Malmsteen continued to record and release albums under the Japanese record label Pony Canyon, maintaining a devoted fan base in Europe and Japan but to a lesser extent in the US.
Also…
Continued to work on numerous solo and collaboration projects like G3 & Generation Axe tours.
Accolades
Rising Force would win "Best Rock Album" by Guitar Player Magazine and get a Grammy award nomination for "Best Rock Instrumental."
In 2007, Malmsteen was honoured with the Xbox 360 version of Guitar Hero 2.
In 2009, Time magazine rated Malmsteen as "number 9 among the 10 greatest electric guitar players of all time."
2013 saw the release of Yngwie's official autobiography, Relentless.
Most Recent
In May of 2021, the artist would release his most recent CD, Parabellum. 
His Way
Malmsteen has blazed his path through the Neoclassical halls of Valhalla with no regrets or looking back.
He says in the 2005 issue of Guitar Player Magazine…
"I've probably made more mistakes than anybody. But I don't dwell on them."
"I don't expect people to understand me because I'm pretty complex and think outside the box with everything I do."
"I've always taken the untraveled path."
Malmsteen & Resurrecting The Viper
Being a long-standing brand champion for Ovation of over 25 years, in 2012, the "Viper" would get resurrected with the Yngwie J Malmsteen Signature guitar.
The artist has worked with Ovation to create 2 models of Viper guitars.
The YM68 (Steel String) w/scalloped neck &
The YM63 (Nylon String) 
Available in two colour options: 6P (White) or RC (Rosso Corsa Red), the colour matches one of Yngwie's favourite 1962 250 GTO Ferrari.
The YM VIper is Ovation's first signature guitar for the artist.
Yngwie uses his Vipers for studio work and live performances.
The Original Ovation Viper
Introduced from 1978 to the early '80s, this originally US-made Ovation Viper guitar design came as a Solid Maple Body, Ebony or Maple Fretboard w/2 single-coil pickups and a 3rd middle pickup in their Viper 3 models, with numerous finishes.
The Signature Guitar
Featuring a solid chambered Mahogany body and 5-piece Mahogany /Maple necks (Regular & Scalloped) with White/Black Binding and Gold Hardware, along with a Preamp that delivers as much natural acoustic tone even at the highest level of stage volumes with no feedback. (Read on)
Tech Specs
Body
2 Models– The YM68/63 Yngwie Malmsteen Signature Vipers
Body Bowl Shape – A lightweight 3-inch Chambered Mahogany body with a single cutaway 
What Is A Chambered Body
Because of the density/weight of some woods like Mahogany, to help keep the weight down, chambering is a method used by luthiers to remove wood creating pockets or hollow chambers into the cavity of the instrument, which is also used to help tune the resonance, leaving you with a lighter-balanced guitar body with a warmer tone fuller sounds and better sustain. (See image)
Top wood – Solid Cedar or Solid Spruce for a big full tone
"F" Sound holes w/Rosette  – On the Bass and Treble Side
Body Back & Sides – Mahogany
Body Finish – Black Texture Enamel Coating
Bracing– Quintad "T" Shaped Spruce
Weight –  5 lbs.15 oz.
Finish- 6P (White) or RC (Rosso Corsa Red)
Binding – White/Black binding on the body of both models 
Made in the US
Neck
Material– A Fast 5-Piece Mahogany/Maple
Neck finish – Natural Gloss
Scale Length – 25 1/4″ (642 mm)
FingerboardMaterial – Deluxe Grade Ebony with both models also, Regular or Scalloped fingerboards. (More on this later)
Number of Frets –24 nickel silver frets, crowned, dressed and polished by hand
Peghead Finish– Black Gloss
String Nut– Bone
Nut Width–1.6875″ (42.86 mm)
Position Inlays– Diamond Abalone inlays only on the Steel String model.
Fingerboard Binding – Ivory and only on the neck of the Steel String model.
Electronics
Ovations Viper Built-in 3-Band EQ & Pickup
Feedback is one of the most significant issues acoustic players have onstage.
Intentional amplifier feedback can be good; acoustic feedback is not!
The chambered body and custom preamp circuitry help you eliminate this issue once and for all.
The Viper provides…
Ovation Viper 3-Band Preamp & EQ  
The Ovation OCP-1K Pickup (See Image)
Hardware
Bridge– Walnut
Tuning Machines- Die-Cast Gold Schaller w/Ebony Buttons
Hardware Finish – Gold plated
Special Features
String-Through Bridge Design
For the YM68 steel string model, Ovation offers a string-through bridge design. (See Image)
Tuning Stability & Improved Sustain & Resonance
Because of the way the strings get anchored into the guitar's body, with the added tension, you get no string movement, resulting in incredible tuning stability.
This also improves sustain due to added sonic resonance that the body receives from the String-Through Design.
Scalloped Fingerboard
The guitar's Rosso Corsa Red finish is associated with the speed of a Ferrari supercar, as is the instrument's fingerboard.
The YM 68 (Steel String) has a complete hand-scalloped fretboard.
Only the lightest of touches are needed; they are extremely fast, accurate and reactive to your playing. (See image)
What Is A Scalloped Fingerboard
This process is where the wood on the fretboard is carved out or scalloped, leaving only the stings touching the fret and where your fingers have little to no contact with the wood.
This can be done partially or on the complete fretboard.
To play a scalloped fingerboard requires a lighter touch, giving you improved note clarity, string bending and vibrato.
Want to know all about Scalloped Guitar Fretboards along with the Pros & Cons? Tap button
YM Ovation @NAMM 2012
Final Thoughts
I remember hearing Malmsteen for the first time in the 80s. Like every other guitarist coming from North America and being influenced by the Heavy Metal scene out of California, he was a nice fresh sound and took his technique to another level.
My favourite works of his were the DVD release of Concerto Suite For Electric Guitar And Orchestra in E Flat Minor, Op. 1 – With The New Japan Philharmonic Live, where Yngwie plays with an orchestra live that he describes as…
"Fun but also extremely scary."
He has mastered using Speed, Arpeggios, Harmonic Minor, Phrygian and Diminished Scales to establish a solid niche in the genre.
But after over 4 decades, drawing his level of mastery from a more varied sound pallet would have been nice to hear.
Would You Add This To Your Collection?
YES
I never played much on a scalloped fretboard, but I did see where it could add different dimensions to your playing if you would solely work on one exclusively.
As far as the nylon string is concerned, I am a massive fan of the feel and sound of a classical nylon string design.
I find that by using that setup for Scales, Arpeggios, and Right-hand work when you return to an electric, your playing technique is improved.
I also can see where this would come in as a viable onstage guitar if your music calls for it.
The rounded back also takes some getting used to; with my ovation, you need to sit with it a certain way or it will slide off unlike a regular guitar body, but it works well for recording and has a nice neck for playing on.
Affordable Alternatives
Note that the US-Made YM Ovations are pricey and rare, but the Korean versions are a good alternative (price-wise) and easier to find; they have a natural gloss finish to their backs, unlike the Black Texture Enamel for the US Models, and the PreAmp is different.
Also…
The Korean version's steel strings come with non-scalloped fingerboards.
Did You Like This Article?
Check out my review on the Nita Strauss Signature Ibanez Guitar
Also…
Leave your comments below if you want me to review a favourite guitar.
As always, stay the course and keep playing.

Fearture image of Yngwie Malmsteen with White Viper courtesy of lista.mercadolivre.com.br
Feature image of Red Ovation image courtesy of themusiczoo.com
Feature image of White Ovation  image courtesy of sweetwater.com
CTA Image courtesy of ebay.com
The Yngwie Malmsteen Signature Guitar The Ovation YM68 & YM63 Viper
$2415.78
Chambered Mahogany Body w/Single Cutaway
8.5/10
5-piece Mahogany /Maple Necks
8.5/10
Deluxe Grade Ebony Fingerboard
8.5/10
3-Band Preamp & EQ
8.0/10
Pros
String-Through Bridge Design
Quintad "T" Shaped Spruce Bracing
Solid Cedar or Solid Spruce Top Wood
White/Black Binding
Die-Cast Gold Schaller w/Ebony Buttons
Cons
Limited Finishes
Limited Edition
Pricey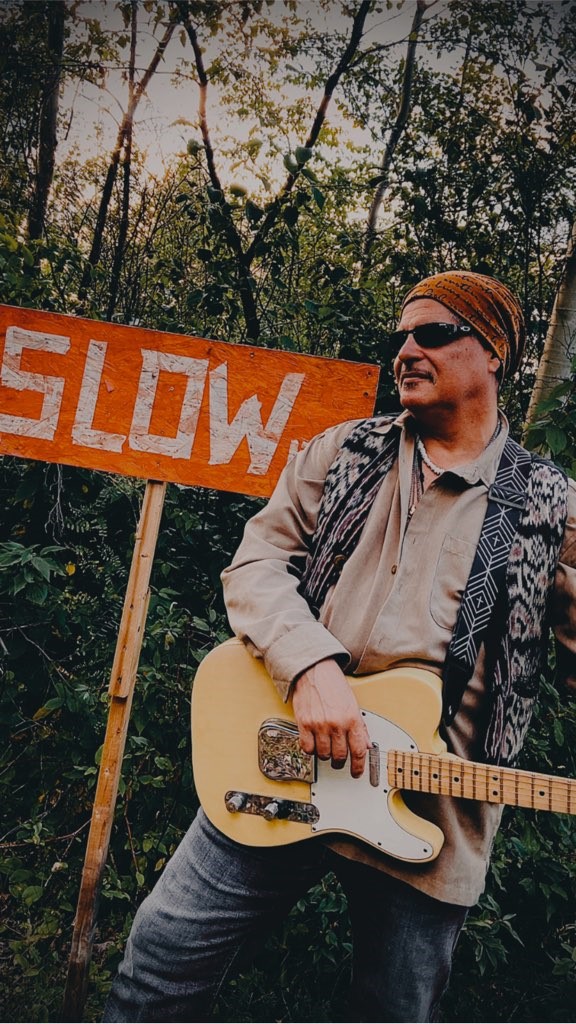 Starting A Journey At 7 Years Of Age, The Love For The Guitar Only Became Stronger Going Into My Teens. This Leading To An Exciting Time Of Teaching, Performing, And Recording. Join Me Now As We Can Bring The Love Of This Instrument To Other Musicians Globally.